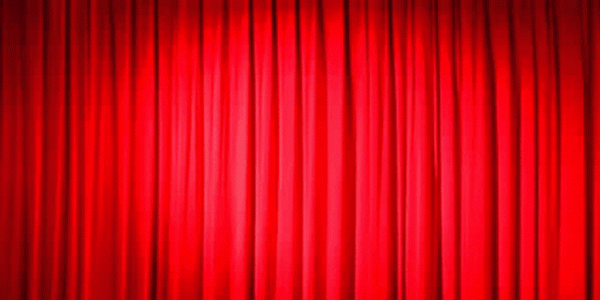 Building on the success of last year's Sofa Talks, our Main Stage Content will feature informative sessions hosted by small and large businesses. These sessions will delve into current and emerging issues and points of interest within the industry. Attendees will gain valuable insights and practical tips to help grow their businesses. This is a FREE program; this stage is located on the exhibit floor.
Don't miss out on this amazing opportunity to learn, grow, and connect in the crafting industry. Everyone is welcome to join us at the conference!
Share This Story, Choose Your Platform!
10:30 am – 11:30 am | Using Social Media to sell products and services both locally and online.
Come learn how to sell products and services online and locally. Josh will present proven strategies that have helped many sewing and quilting shops increase their visibility and revenue.
Presented by: Josh Sutherland of Sew and Vac Media
11:45 am – 12:30 pm | Mixed Martial Arts Fighter Maurice Greene is The Crochet Boss
Maurice Greene is a professional mixed martial arts fighter who competes in the heavyweight division of Professional Fighters League. When he's not training or fighting in the ring, though, you can find him with a crochet hook in his hand. Greene is known as The Crochet Boss. Since learning to crochet from YouTube in 2008, the 6'7" athlete churns out striped hats and headbands to relieve stress and explore his creative side. In this talk, Maurice will share the relationship he sees between competing and crocheting and why handmade is always a winner.
Maurice Greene interviewed by Abby Glassenberg
1:00 pm – 1:45 pm | Retailer Panel: How to Handle Problem Customers
Owning a retail business means dealing with customers and managing staff. We want to provide the best customer service while also taking good care of ourselves and our team. We will share ideas for doing both of those things and talk about how we handle these things in our shops. We will save time at the end for taking some questions.
Dealing with customers wanting project help

Dealing with challenging customers

Setting good boundaries to protect ourselves and our staff
How to deal with dangerous/abusive customers
Find the balance of not allowing bad behavior while also giving people grace
Moderator: Sunni Scrivner; Panelists: Lucy McDermott from Stash Charlotte and Sarah Keller from Knot Another Hat
2:00 pm – 2:45 pm | Product Development: How to Create a Totally Unique Best Seller
Set your shop apart with a product that's all your own! In this panel discussion, you'll learn how retailers and brands can develop and source their own products. You'll hear from a sourcing expert and three companies that have been through the process from start to finish multiple times. Come away with a better understanding of the process and ideas for your own products.
Moderator: Dana Connell, Associate Professor, Columbia College Chicago and Retail Expert, Retail Mavens; Panelists: Nichole Schneider of Coley International, Carolina Moore of Carolina Moore Patterns, Jess Berrera of Sallie Tomato, and Tracy Krauter of Splash Fabric
3:00 pm – 3:15 pm | Crochet Artist Dinah Clottey of T'kor Couture Speaks about Her Work Exhibited at the Show
Dinah Clottey turned her quarantine pastime into a fashion line that uplifts the Black community. A recent graduate of the University of Chicago, Clottey has been featured on the Kelly Clarkson Show and has created custom work for Chicago singer-songwriter Jamila Woods. See a selection of her crocheted fashion on display at the show, and join Clottey for this talk about her process and inspiration, and the impact of her work.
3:30 pm – 4:15 pm | 5 E's to Easy Everyday Marketing
Shop owner panel! Seasoned retailers share easy everyday marketing strategies that garner big results. Moderated by The Fabric Shop Network, Inc. … the trade association for independent fabric and quilt retailers.

Presented by The Fab Shop Network, Inc

10:15 am – 11:30 am | Online Education Meets Brick and Mortar: Enriching Your Customer's Experience and Your Bottom Line
Bring online education into your real-world shop. Learn how brick-and-mortar retailers can collaborate with online educators to expand offerings, increase sales, and build community.
We'll discuss:
What, how, why of online workshops
Collaborating with online educators
Win-win-win Customer-Shop-Educator
The money, the money, the money
Moderated by Lyric Kinard of The Academy for Virtual Teaching; Panelists: Felicia Lo of School of SweetGeorgia, Lauren Venell of Maydel, Amy Marson of C&T Publishing
11:45 am – 12:45 pm | Amazon – How to Make Money from A to Z
Expanding your business can be accelerated by selling on Amazon's marketplace, but doing it right means paying attention to the details. In this talk, you'll learn best practices for listing items, fulfillment, customer service, and brand registry. What resources are available to help begin selling in the largest online store? What resources are necessary and how much time will be required to sell on Amazon? Join us to learn where to start your Amazon selling journey.
Presented by Harley Thomas of Arrow Sewing Furniture
1:00 pm – 1:45 pm | Creation, Cosplay, and Your Brand: A Panel Discussion
Learn about what is cosplay and how your business should be marketing to cosplayers. We'll cover what is cosplay, how cosplayers choose their materials, and where they shop. We'll also discuss how businesses can be involved in conventions and makerspaces, how cosplayers would like to connect with businesses, and how businesses have connected with cosplayers and makers so far/ideas for connecting

Moderated by Alex Moore of Alex Is Crafting; Panelists: Tim Harrison of HDC, Maggie Hofmann of Paisley and Glue, Sebastian Rivera of Famore Cutlery
2:15 pm – 3:00 pm | Crafting Creative Code
Learn how gosadi bridges the gap between technology and craft, allowing you to successfully build and manage your e-commerce business.
After launching 144 Stitches in 2011, her blog – Stitch & Hustle in 2013, followed by Stitch Up Events in 2017, Michele Costa decided to bring her knowledge of the fiber industry into the tech world in 2021 along with her business partner and collaborator Hilary of Nina Chicago LYS. With gosadi, her innovative new platform, she uses technology to help independent designers and artists streamline e-commerce management and increase pattern sales.
What we'll discuss in this candid chat:
Working 2tog, the importance of community over competition.
Frogging code, how taking steps backward moves you forward.
WIP, she'll discuss her current work in progress, how she became interested in working in programming, the importance of taking the leap towards building your dream business, and how to create the roadmap.
**Plus, we'll cover gosadi's time-saving strategies for creators – giving you more time to create while increasing audience and sales!!
Presented by Michele Costa and Samantha Brunson of gosadi
3:30 pm – 4:15 pm | Stitchcraft Marketing Presents: 2023 Craft Industry Research Results
With research partner Audience Audit, Stitchcraft Marketing surveyed thousands of retail craft owners to learn their attitudes about growth, revenue, vendors, marketing, D&I and MANY other issues.
During this session, we'll share findings that benefit you such as:
How does your business compare as a craft retailer?
What are the biggest challenges retailers face?
How are retailers growing and finding new customers?
Marketing recommendations to help your business grow
Other practical takeaways from the research
Grab a drink and a snack at the cash bar and take a seat at the main stage for this exciting event.
Presented by Leanne Pressly of Stitchcraft Marketing & Susan Baier from Audience Audit
10:30 am – 11:15 am | Sustainability Challenges and Opportunities for Craft Businesses
Sustainability is one of the most important and pressing issues of our time. How can craft businesses work together toward reducing environmental impacts, supporting local economies, and promoting social responsibility? In this panel discussion, business owners who have made sustainable practices the heart of their companies' brands will share lessons they've learned along their journeys and suggest some actions to consider. Come away with a better understanding of the eco-friendly alternatives to mass-produced goods on the market today and how to communicate with your customers about these options.

Moderated by Mary Jeanne Packer; Panelists: Peggy Ehlers of Nuna Knits, Jeanne Carver from Shaniko Wool Company, CeCe Tyczy of Cece's Wool, and Diane Browning from Appalachian Baby

11:45 am – 12:30 pm | Working with Influencers: How Brands and Content Creators Can Work Together So Everyone Wins
Influencers can bring your brand to life in new ways, creating original content that authentically reaches their audience while selling your product. This form of marketing has also become a critical form of connecting with the craft customer community, as well as a means to keep up with the insatiable content monster living within social media. But how can you ensure that the relationship between creator and company works for everyone?
In this panel discussion, moderated by a business owner and industry vet who's been on both sides of the marketing aisle, you'll hear from two craft brands and two successful content creators on what works (and what doesn't) in forging successful brand/influencer partnerships.
Moderated by Vickie Howell; panelist Amy Smart of Diary of a Quilter, Sarah Zimmerman from Repeat Crafter Me, Taylor Palacio at Ellison/Sizzix, and Tom Schaub our VP of Business Development at DecoArt
1:30 pm – 2:30 pm | How to Create a Great Customer Experience
Join Heidi Kaisand and a panel of special guests to learn what you need to do to actively engage visitors to your store, both in-person and online. Engaged shoppers become your loyal customers, which leads to improved word-of-mouth promotion, and increased revenue. They come for the product; they stay for the experience.

Presented by: Heidi Kaisand of Creative Retailer