Exhibit Product Categories
Your platform for the WHOLE crafts industry.
h+h americas offers a huge range of products, from yarn, fabric, and art and craft materials to toys and pastimes. Our product diversity ranges from every conceivable material and tool for painting, handicrafts, gluing, sewing, modeling, kneading Clay adorning, and decorating to high-quality papers and paints, easel brushes, and graphic accessories.
Arts, Crafts, and Hobby
Adhesives
Art and craft materials
Art and craft paper
Art materials
Artificial and dried flowers, fruits, vegetables, mushrooms
Basic materials for floral arrangements
Baskets
Batik paints and accessories
Brooches/brooch components
Brushes and sponges
Cake Design
Ceramics/ceramic accessories
Colored pens and markers
Coloring pencils
Cotton-wool balls
Crepe papers
Decorative items
DIY accessories
DIY foil
DIY sets
DIY tools
Dolls and accessories
Embossing
Enameling
Enameling/accessories
Face painting
Fashion jewelry
Felt
Felt tip pens
Foils
Fountain pens
Frames
Fretsaws and accessories
Garlands and leaves
Gift-wrapping
Glass paints
Glue guns and pens
Grass, twigs, berries
Hobby books, DIY books
Inks and writing liquids (colors and liquid colors)
Jars
Jewelry items and accessories
Kilns
Kites
Lamps and accessories
Leatherwork
Light arches
Marionettes
Melting granules
Metal- and copper-etching
Metal-Embossing
Minerals
Miscellaneous florists´ supplies
Modeling
Modeling clay
Modeling clay/accessories
Molds
Mosaics
Mounting tools
Napkins
Origami Paper
Painting and picture books
Paper and cardboard
Papeterie
Papier-mâché
Party decorations
Patchwork
Patterns
Pearls
Picture stamps
Pin-holders and cushions
Poker work/burners
Porcelain painting
Precious stones
Punching tools
Relief shapes
Rhinestone articles
Ribbons and braids
Scissors
Scrap pictures
Sequins
Silk and accessories
Silk painting frames
Silk paints
Spray adhesives
Stamping ink
Stamps and accessories
Stickers
Styrofoam articles
Sundries for DIY
Technical materials
Wax and accessories
Wax crayons
Wooden items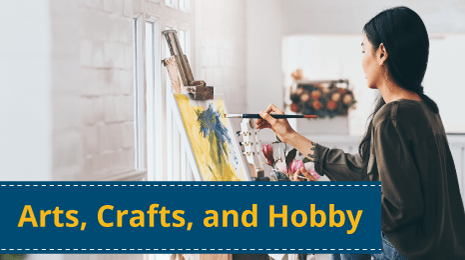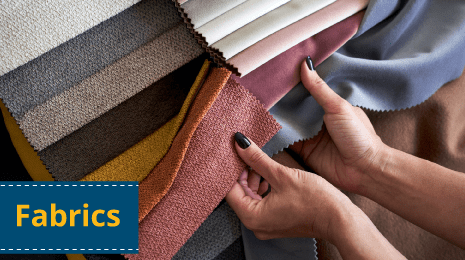 Fabrics
Needlework Fabrics
Quilting / Patchwork
Fabrics
Fabric Patterns
Graphic art, artist´s requisites
Acrylic paints
Airbrush and accessories
Artist's paper, design paper,
DIY paper
Artist's supplies, miscellaneous
Canvas
Chalks, Block chalks, Oil- and pastel chalks
Charcoal
Cleaners and solvents
Collage frames
Coloring pens
Easels
Encaustic
Etching
Foam boards
General sketching accessories
Glass-scoring, etching, and engraving
Inks, Indian inks
Linocut
Lithography
Manual printing presses
Oil paints
Paintbrushes
Paints and varnishes
Palettes
Picture hooks
Picture/collage frames
Presentation folders
Primers and fixatives
Printing techniques
Pure pigment
Screen-printing and accessories
Sketchbooks, Sketchpad and paper
Stenciling
Watercolor accessories
Watercolor paper
Watercolors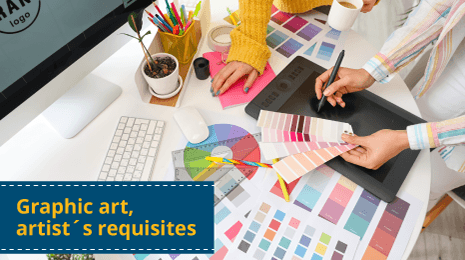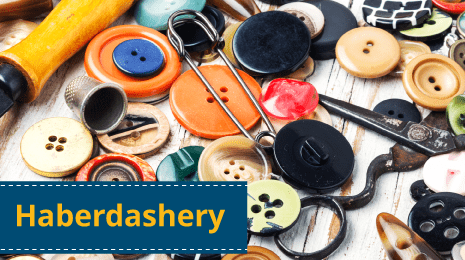 Haberdashery
Appliqué Works/Laces/Braids & Labels/Ribbons
Iron-on Patterns
Thimbles
Knitting Needles & Crocheting Hooks
Buttons
Haberdashery
Sewing Yarns
Sequins
Beads
Zippers
Embroidery Ribbons
Batting & Stuffing
Knitting, Embroidery, Rug and Crochet
Thread / Yarn / Wool
Needlework Kits
Knotting Kits / Knotting Wool
Embroidery Yarns
Embroidery Kits
Knitting & Crocheting Yarns
Knitting Machine Yarns
Carpet Yarns
Weaving Yarns
Yarn Patterns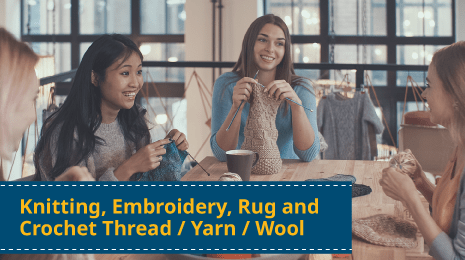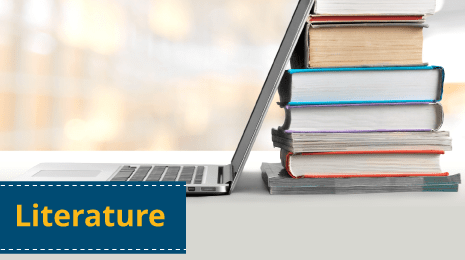 Literature
Construction Books / Handicraft
Construction Books / Hobby
Trade Magazines / Books
Marketing Services
Email Marketing & Automation
Video Production service
Web Hosting
Marketing and Advertising Services
Social Media Management
CRM Software
Virtual Assistant Services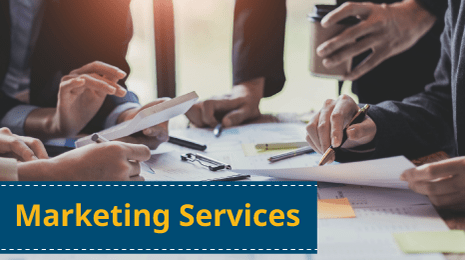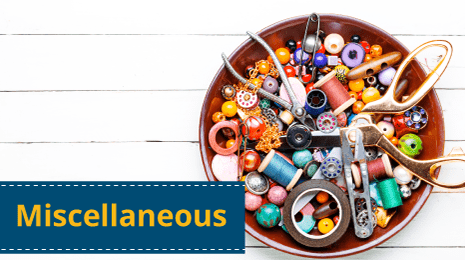 Miscellaneous
Computers / Software
Shop Fitting & Design
Sewing & Craft Storage
Containers
Trimmings
Daylight Lamps
Felts / Felting Wool
Pins
Hobby room facilities
Magnifiers for handicraft and reading magnifiers
Associations and institutions
Needlework Implements
Needlework Implements
Scissors
Carpet Knotting Frames / Implements
Weaving Frames / Looms / Accessories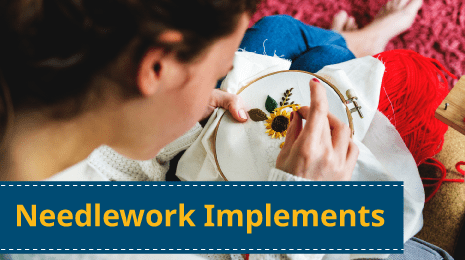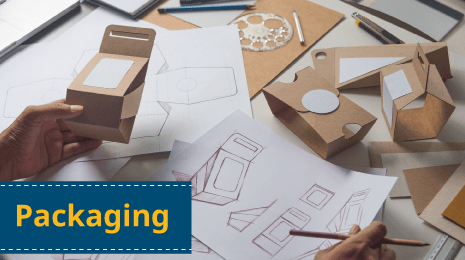 Packaging
Packaging/Carrier Bags
Packaging materials & systems
Green / Sustainable packaging
Tags/Labels/RFID
Sewing / Knitting / Embroidery Machines
and Accessories
Iron / Ironing board / Ironing system
Macramé Yarns / Accessories
Sewing Machines / Accessories
Embroidery Machines / Accessories
Knitting Machines / Accessories
Longarm Quilting Machines
Sewing Furniture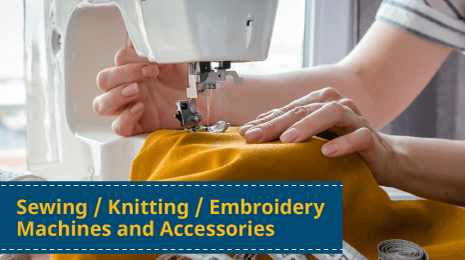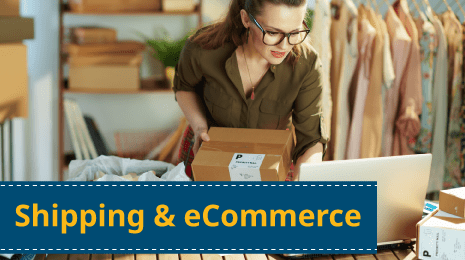 Shipping & eCommerce
Labels & label printing systems
Ecommerce platforms
Mobile Apps & Payment
Fulfillment & Delivery Services
Point of Sales Solutions and Integrations
Order management systems
Supply Chain Solutions
Shipping Solutions
Tapestry / Gobelin
 Needlework Mountings
Home-Textiles, Embroidered
Decoration Canvas
Tapestry / Gobelins
Textile Design