Secure your place!
Apply as an exhibitor at h+h americas 2023
Apply now for h+h americas 2023 and secure the early bird discount!
h+h americas will take place June 21- 23, 2023 at Donald E. Stephens Convention & Conference Center in Rosemont.
#SeeYouAtHHA22 |Do Not Delay
Count down to being together again
Yarn, Quilting & Fiber Accessories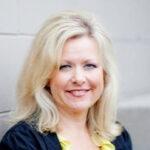 Jessica Boweak
Sales Manager – Domestic and Sponsorship
Tel: +1-773-326-9923 Write an e-mail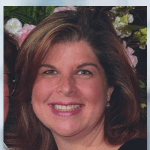 Nadine Schwartz
Sales Manager – Domestic and Sponsorship
Tel: +1-312-546-3948 Write an e-mail
Costs of participation
For application thru Nov. 1, 2022
from $23.00 sq. ft.
For application from Nov. 2, 2022
from $24.95 sq. ft.
Exhibit Space Discount – h+h Cologne 2023 Exhibitors & Craft Industry Alliance Corporate Member | An invoice credit will be issued after participation in the March 2023 event and after all bills have been paid.
Manage your trade show stand services
If you are already an exhibitor, you can order your booth services online.