Are you looking for an interesting store to visit while you are in Chicago?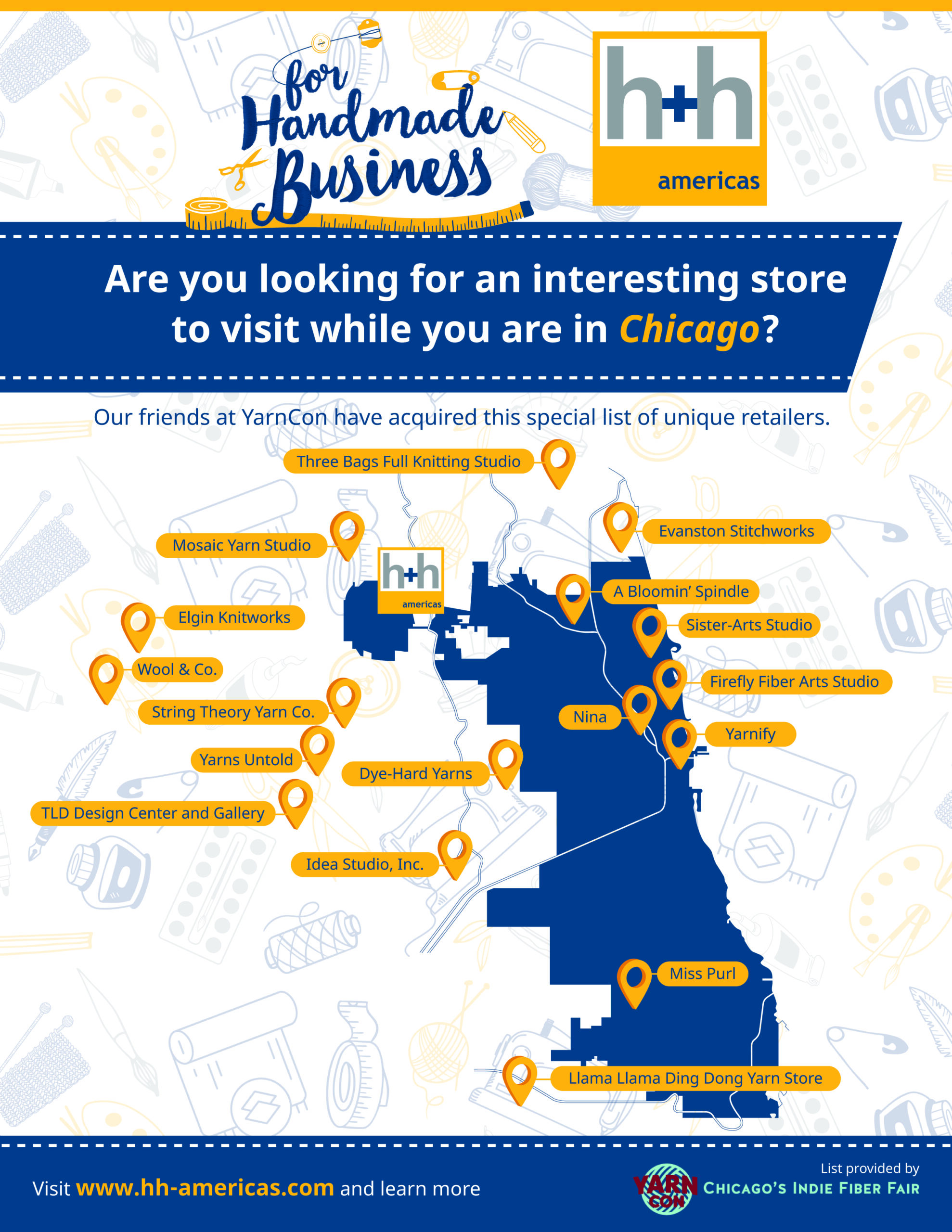 Welcome to our special list of unique yarn retailers! We have curated a selection of shops that offer amazing products and services for yarn lovers. Whether you are looking for hand-dyed, organic, or exotic yarns, you will find something to suit your taste and budget. You can explore these shops at your own pace and convenience with our self-guided tour. Just click on the links below to visit their websites and learn more about their offerings. Please note that this is not an exhaustive list and there may be other fun and friendly retailers that we have not included. We apologize for any omission and invite you to let us know if you want to be added to our list. You can reach us through our contact us page.

This list was updated on June 9th, 2023.