A Look Back at h+h cologne
We are so excited for the first h+h americas to launch on June 22, 2022. We're filling the convention floor with new exhibitors and scheduling fascinating and informative lectures and classes for the conference schedule every day. But if you haven't had the opportunity to attend an h+h event, you may not be familiar with just how expansive h+h americas will be. 
So, to give our attendees and exhibitors a better idea of what to expect at h+h americas, we thought a tour of the recent h+h cologne conference might provide a suitable analog. H+h cologne launched March 18-20, and many of the exhibitors and features at h+h cologne will return for h+h americas. 
First, take a look at this video highlighting the action on the floor of h+h cologne. It offers a nice peek into some of the textile and craft classes available at h+h cologne.
This highlights video captures some expertly embellished booths:
Aside from all the networking and learning, a lot of the fun of attending h+h americas will be seeing all the amazing booth set ups! 
Stenzo Textiles, seen above, blew away h+h cologne attendees with their richly textured, eye-catching booth display. We can't wait to see what they do at h+h americas in June! Look for them at Booth 139.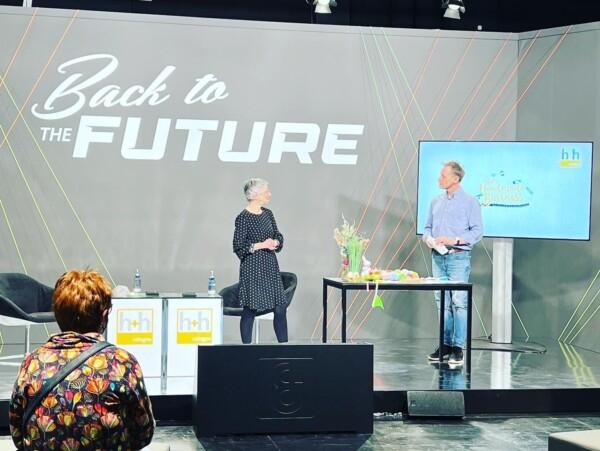 The motto of h+h cologne was "Back to the Future," a fitting sentiment given the return to the grand, live, in-person conference. The mixture of exhilaration, relief, and hope was palpable on the floor. People were very excited to be together again in person.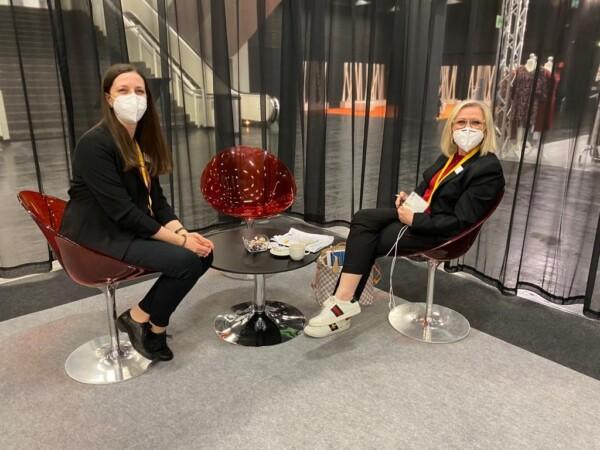 For the crafts industry, there is nothing more important than experiencing materials at a tactile level. Computer monitors can't do justice to the colors and textures of the fiber crafts present at h+h cologne. And nothing beats the kinds of connections we forge in person—the chance meetings, instant camaraderie, and opportunities for organic relationships. The pictures shown below capture a selection of the exhibitors at h+h cologne attendees can expect to see at h+h americas as well.
We hope this peek at h+h cologne has drummed up some excitement for h+h americas! Be sure to register now and don't forget our special discounted pricing for air travel and accommodations. We can't wait to see you in June!