America's Best Craft Contest 2023 WINNERS!
Check Out the Amazing Projects from America's Best Craft Contest 2023!
We are thrilled to announce the winners of America's Best Craft Contest 2023, a special event for the designers who joined us at the h+h americas Networking Event hosted by Prime Publishing in June 2023. They submitted their fabulous tutorials for a chance to win up to $1,000 in cash prizes! We had 11 awesome entries, and the winners are revealed below!
We want to express our gratitude to everyone who participated in the contest and who voted for their favorite projects.
1st Place: $1,000 Cash Prize
The Keep It All Together Bag
by Carolina Moore from alwaysexpectmoore.com
From the Designer: "This Keep it All Together Bag is perfect for holding all of your favorite sewing notions! Designed with a pin cushion at the bottom, this keeps the bag upright and is the perfect place to secure pins and needles. The strips down the side are for holding binding clips, and secured into the top of the bag are metal plates for your Sew Tites! Tuck your scissors, thread, and other notions in the bag and zip it up for the perfect sewing bag on the go! Zip open the bag to access everything inside! This is a fun bag to make and to use – it is so handy for adding bindings, hand sewing, English Paper Piecing, and all your sewing projects!"
This project featured the Hold Tite Folio Kit and magnetic sewing pins from SewTites.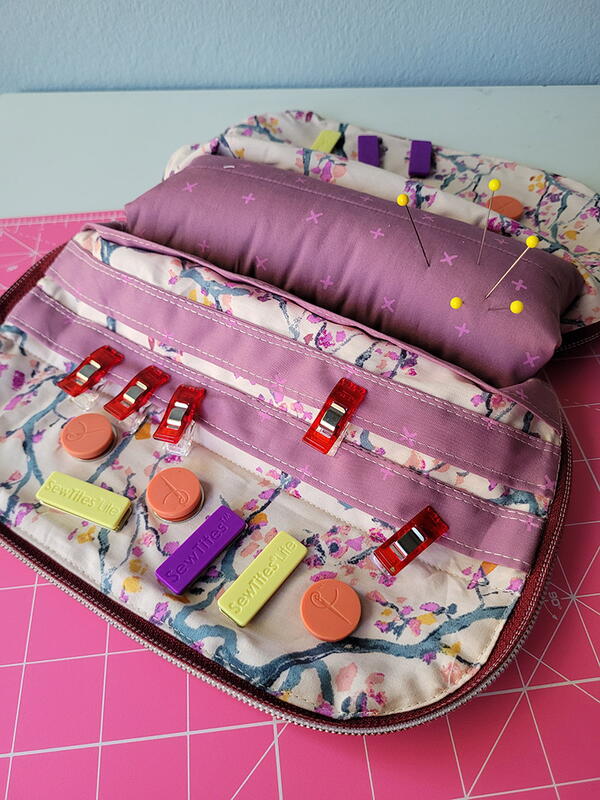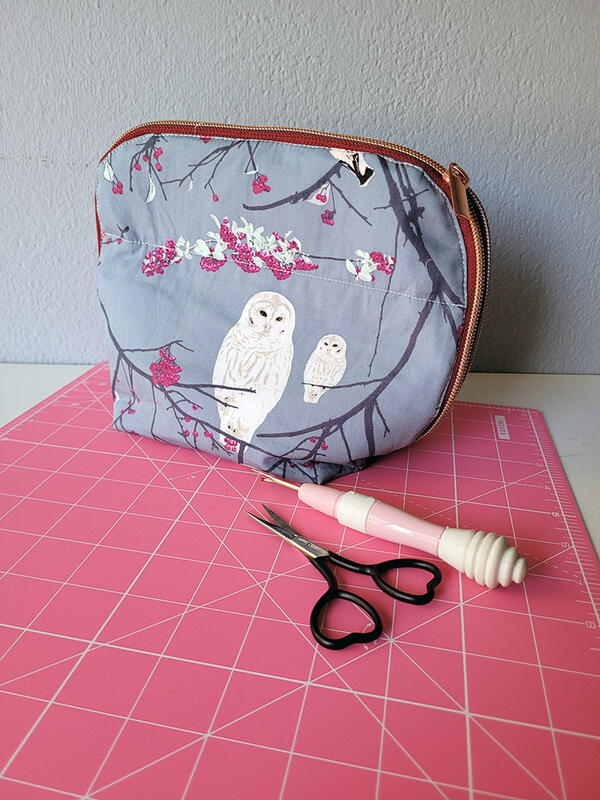 2nd Place: $500 Cash Prize
Upcycled Art Apron from Lion Brand Yarn Swag Bag
by Betsy Burnett from aimhappy.blogspot.com
From the Designer: "Who hasn't received a swag bag from a trade show. This win win piece of promotional giveaway allows the company to have some publicity while you have some place to store the treasures you collect from the show. At the recent h+h Americas show, I received adorable swag bags from Lion Brand Yarns. When the show was over, I could have just repurposed as a new grocery bag, but the bags were not only adorable, but the plastic coating on the provided a bit waterproof protection. I wondered if I could destine these bags for a higher calling. The idea to upcycle them into an Art Apron began to form."
This project used swag bags from Lion Brand Yarn, Lites and Minis magnetic sewing pins from SewTites, and the "See More" Hands Free Magnifying Light from ViviLux.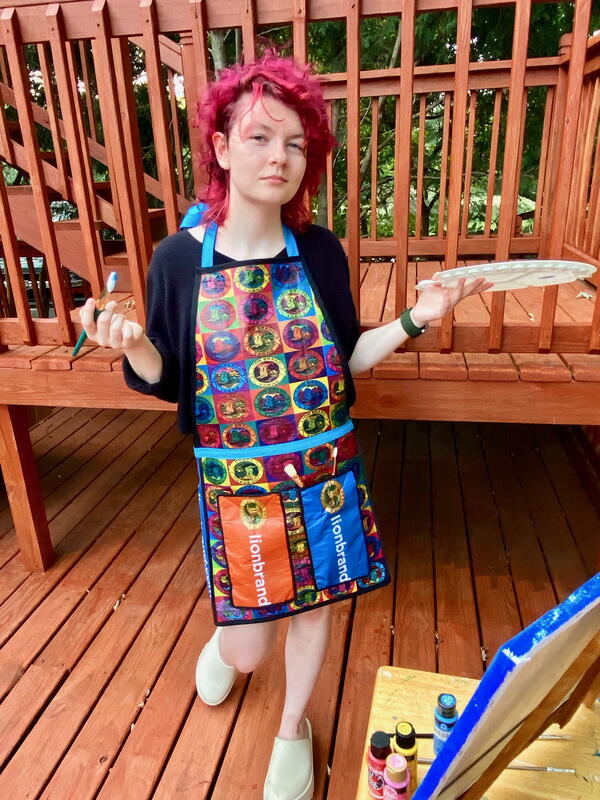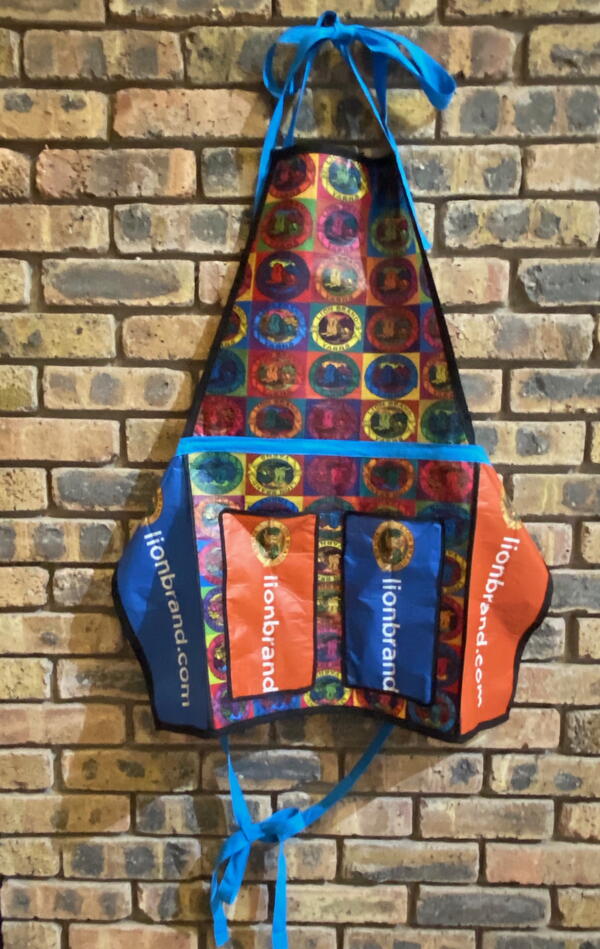 3rd Place: $250 Cash Prize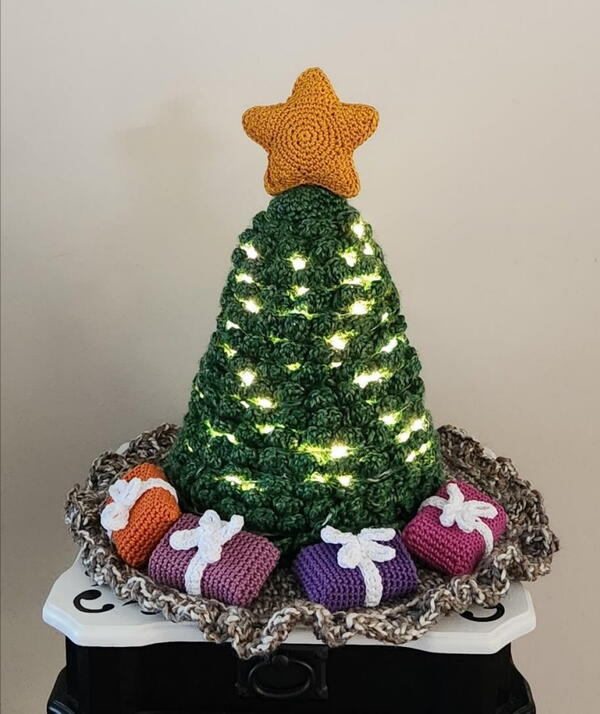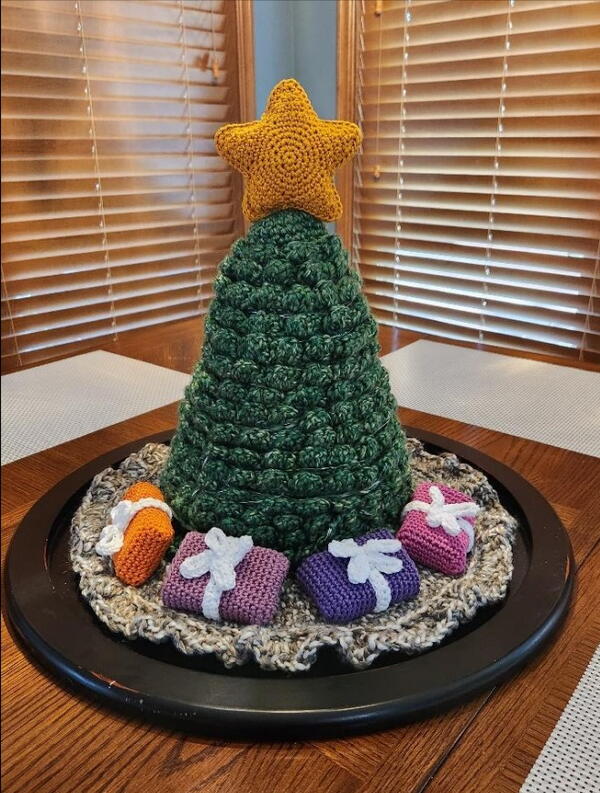 Thank you to h+h americas and our networking event sponsors!