The first h+h americas was a rousing success! 
The Donald E. Stephens Convention and Conference Center hosted 195 exhibitors, more than 2,000 attendees, and more than 35 sessions and classes geared towards the soft crafts industry. Representatives from North America, Europe, Australia and elsewhere showcased their wares and services at h+h americas and the reception was strong and incredibly positive. We feel invigorated and excited for next year! Read more about our inaugural event and find out about the future dates for h+h cologne and h+h america here. It's never too early to mark your calendars!
If you weren't able to join us on the showroom floor, we hope these highlights offer a nice look into the h+h americas experience. Maybe it will inspire you to come to h+h americas in person next year—we'd love to see you!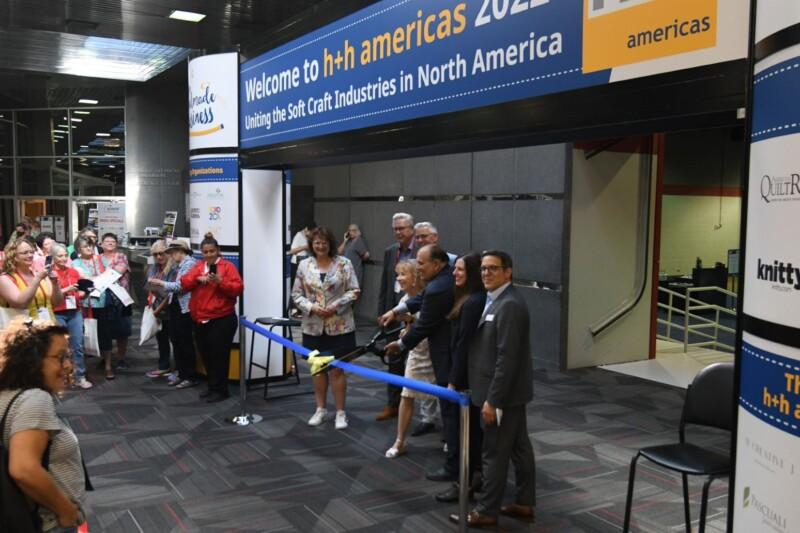 We opened the inaugural h+h americas with a class: the ribbon cutting.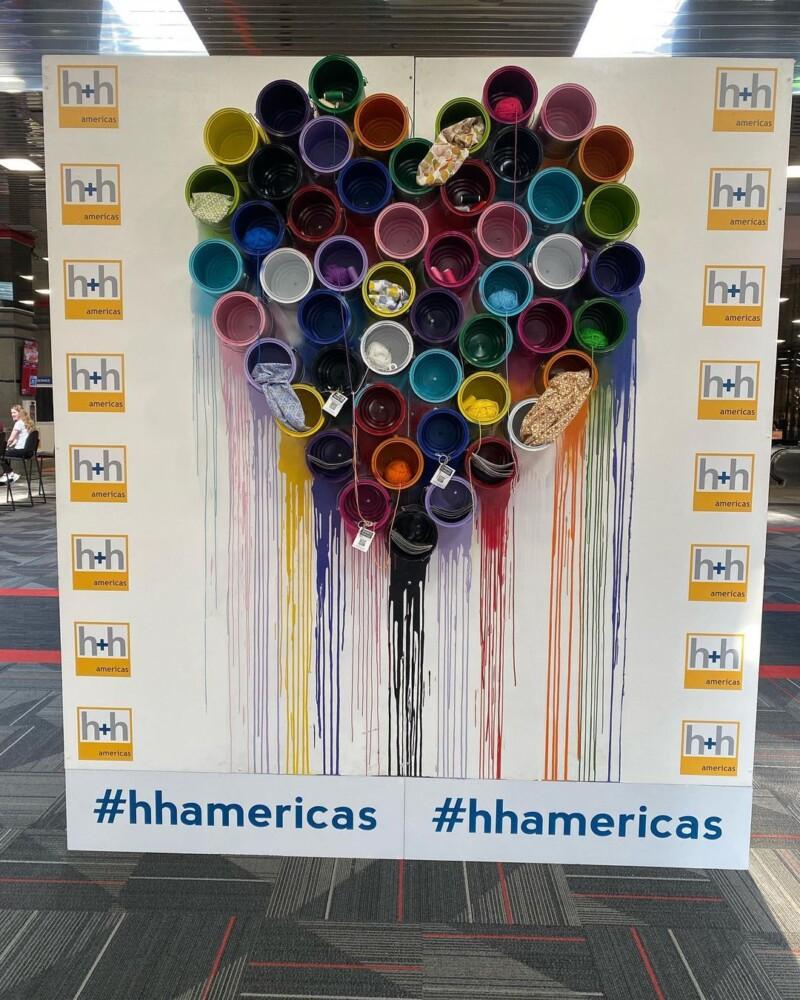 Creating photo opportunities isn't difficult when you're in a creative industry. Our welcome display is testament to that fact! If you go to our social channels and search for posts we're tagged in, you'll see this beautiful display as a prominent backdrop in a majority of the photos captured by h+h attendees.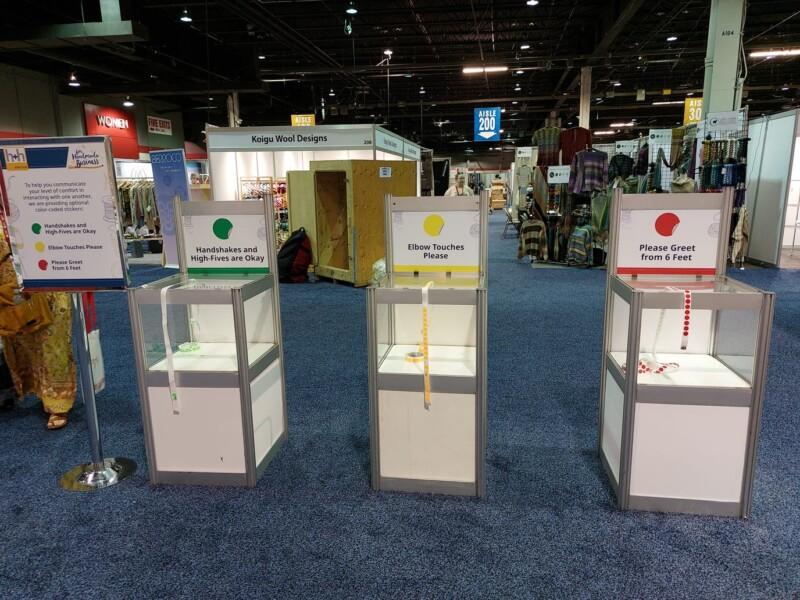 We really tried to think of little details that might make our in-person crowd feel more comfortable attending a live event during an ongoing pandemic. In addition to hand sanitizer stations and free masks, we also set up these "Comfort Level" kiosks. Attendees chose their level of comfort via colored stickers: green for handshakes and high fives, yellow for elbow bumps only, and red for distanced, 6-foot greetings.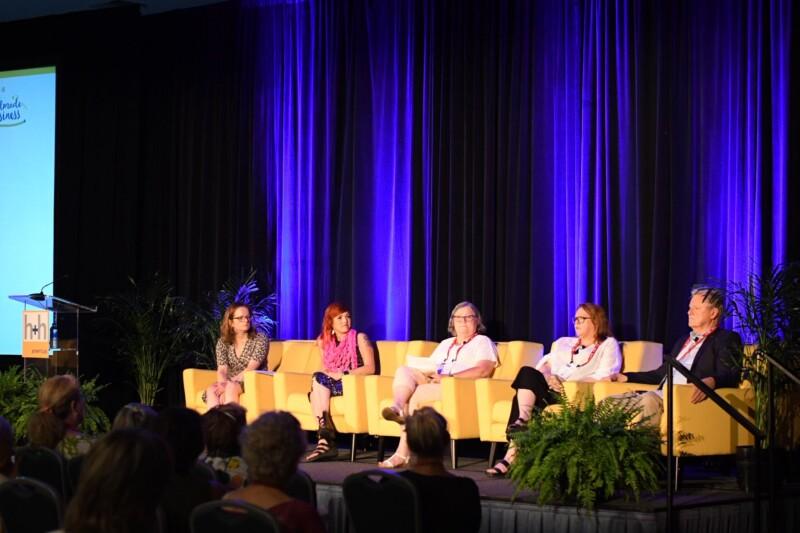 The State of the Industry Panel was well attended. Our panelists (from l-r) Abby Glassenberg, Vickie Howell, Maureen Miller, Tricia Malcolm, and David Gilliver offered insight into the challenges and opportunities for craft businesses now and moving forward into the future.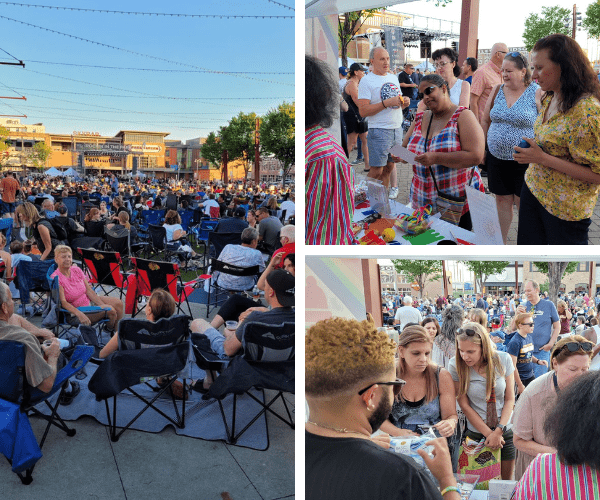 The first day wrapped with Knit the Rainbow's Knit Under the Stars outdoor event in the Rosemont Entertainment District. Crafters were treated to free yarn courtesy of our partner, Lion Brand Yarns, to craft donations for Knit the Rainbow. There was food, drinks, and live music, and the weather was perfect.
Part of the joy of walking the floor was taking in all the gorgeous exhibitor displays. Exhibitors put a lot of time, effort, and crafting into creating colorful, vibrant displays that were a treat for the senses. These are just a few examples.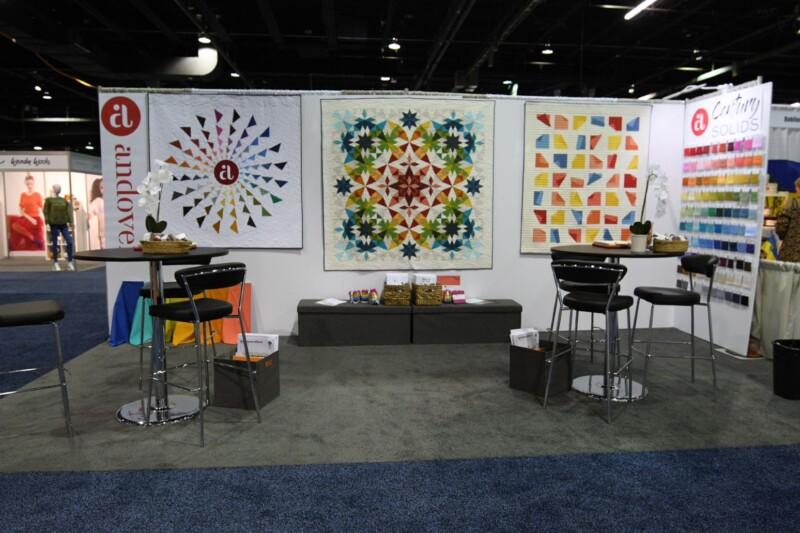 Andover Fabrics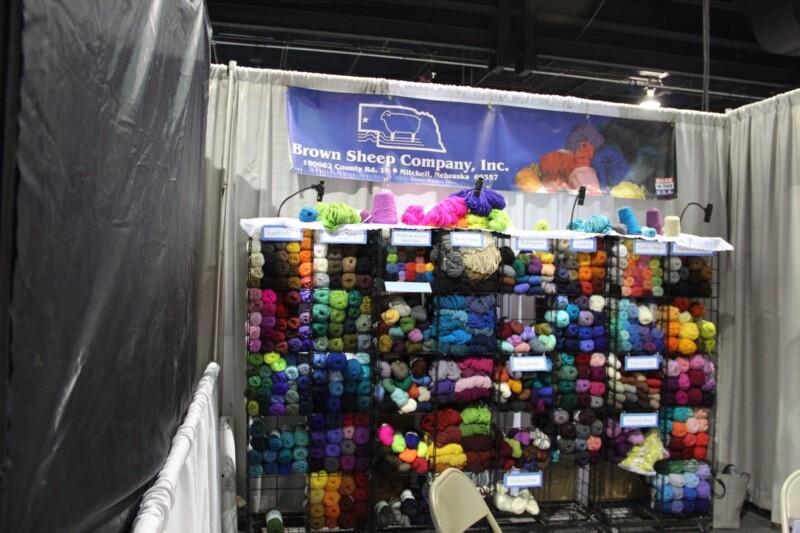 Brown Sheep Company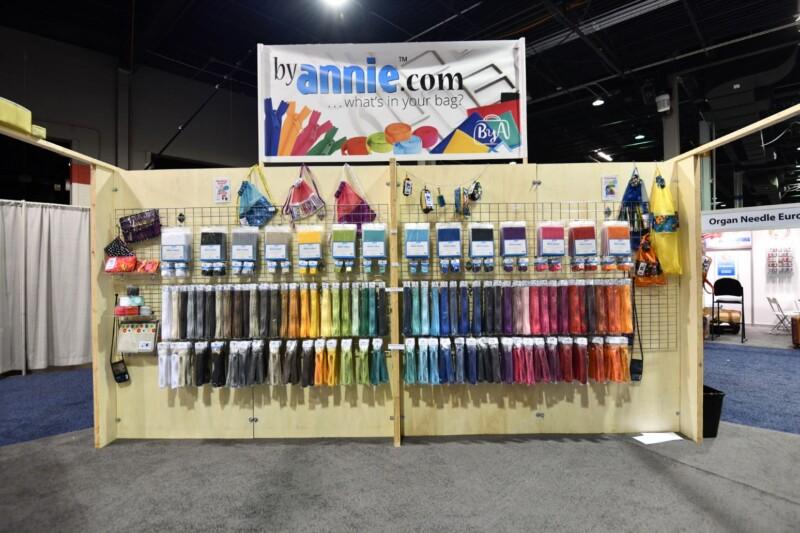 By Annie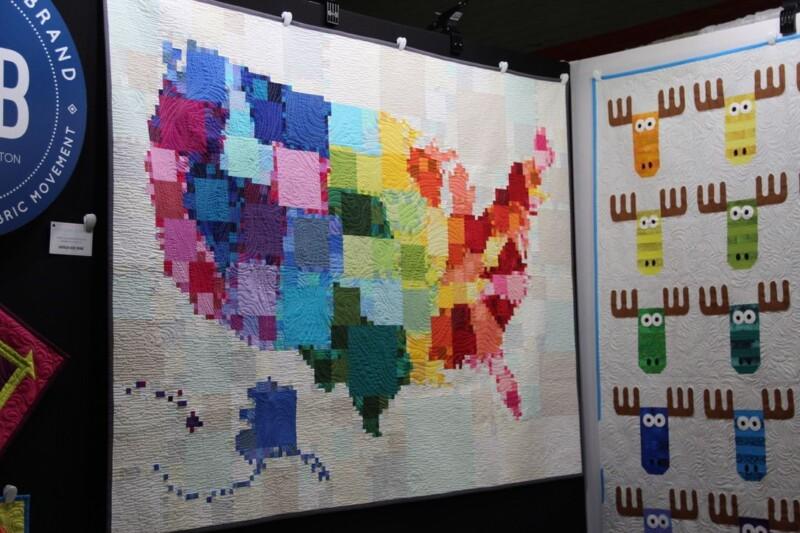 Clothworks
Camelot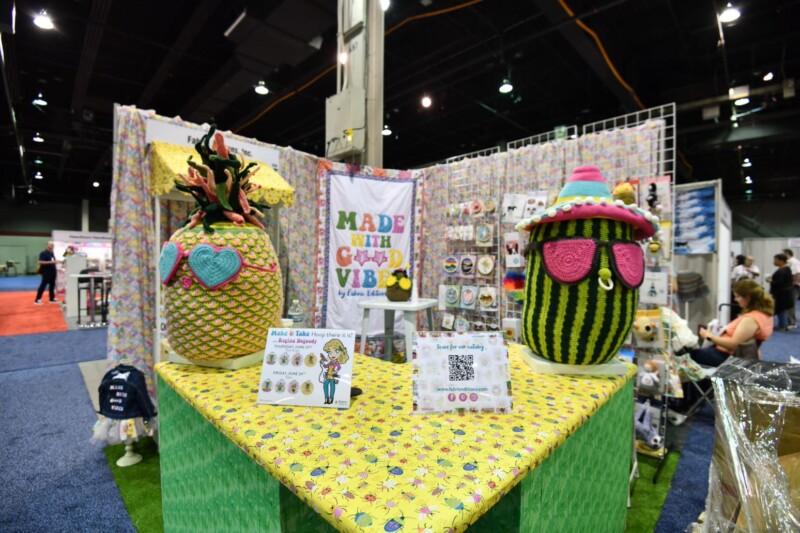 Fabric Editions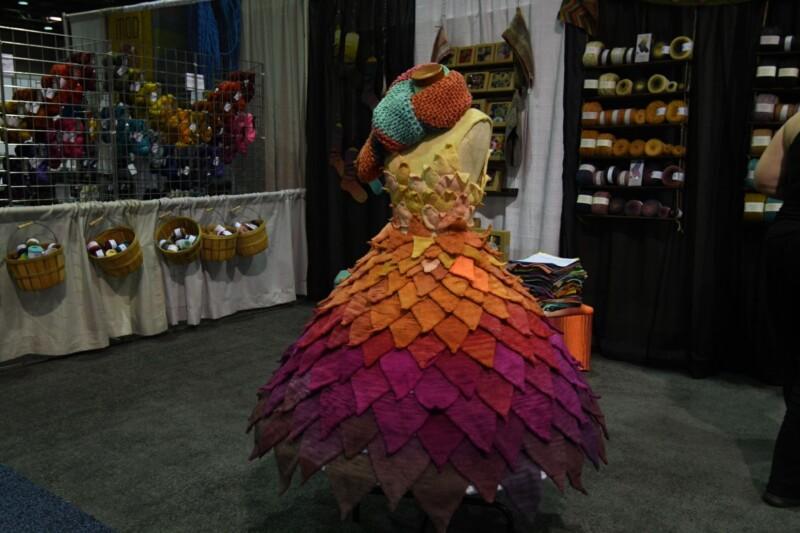 Freia Fibers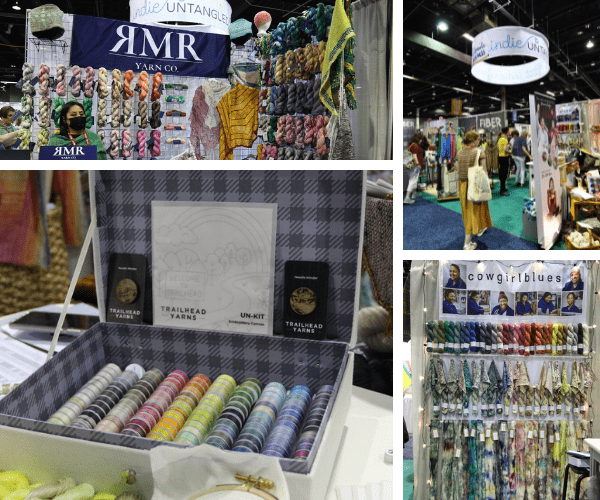 Views from the Indie Untangled Pavilion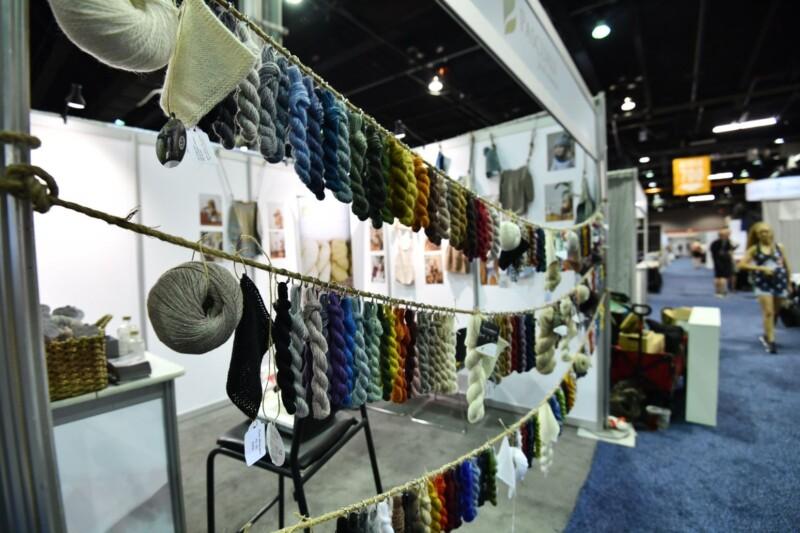 Pasquali Yarns
Social Justice Sewing Academy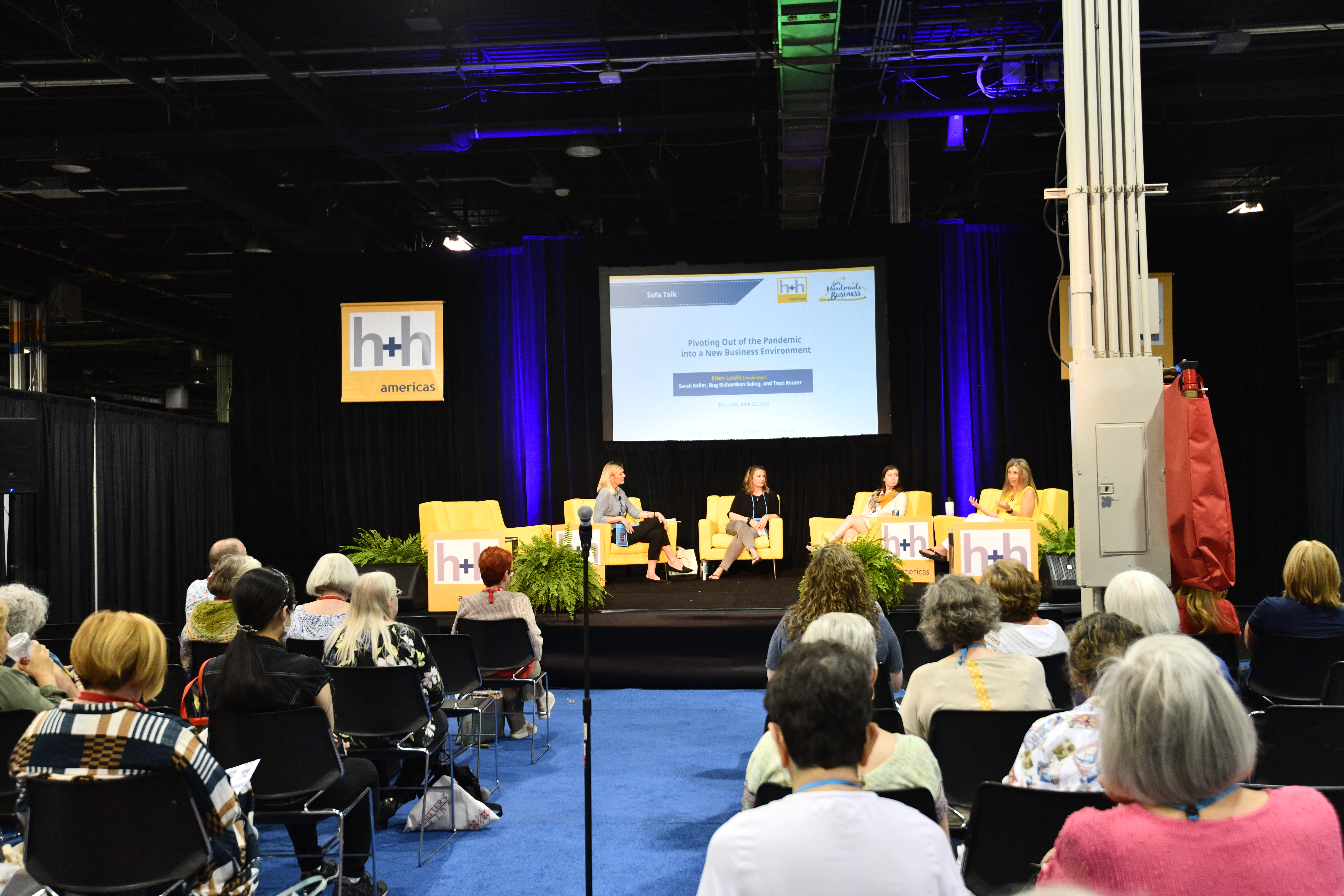 Sofa Talks: Pivoting Out of the Pandemic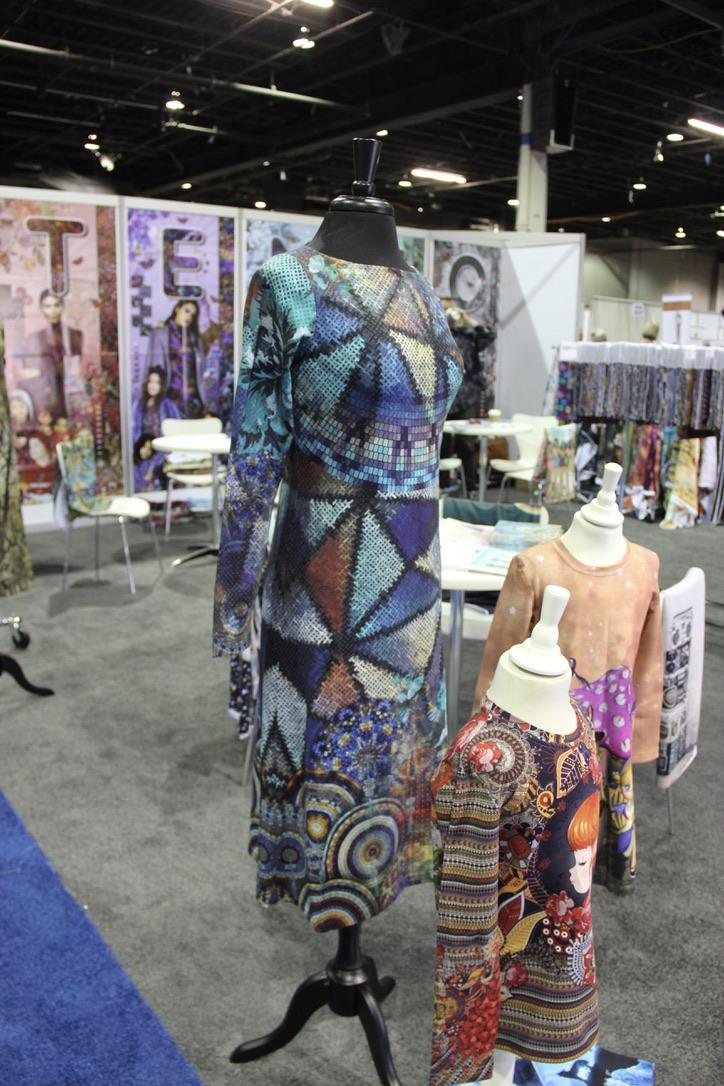 Stenzo Fabrics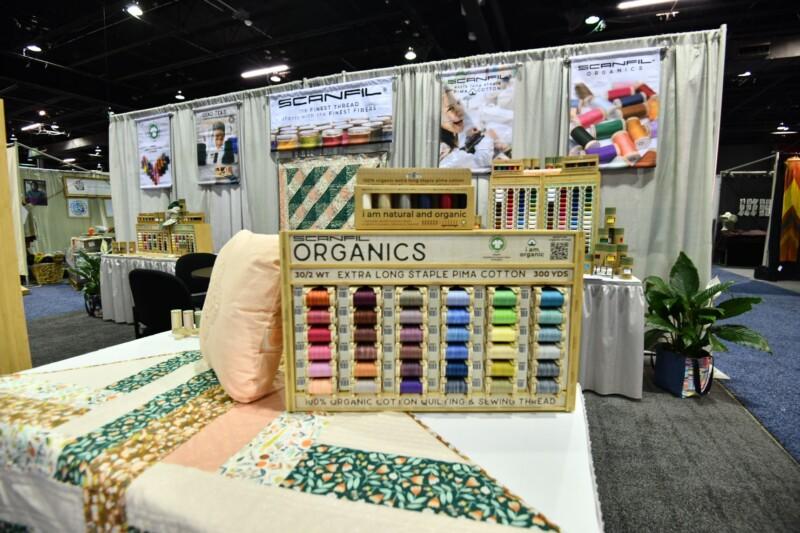 Scanfil Threads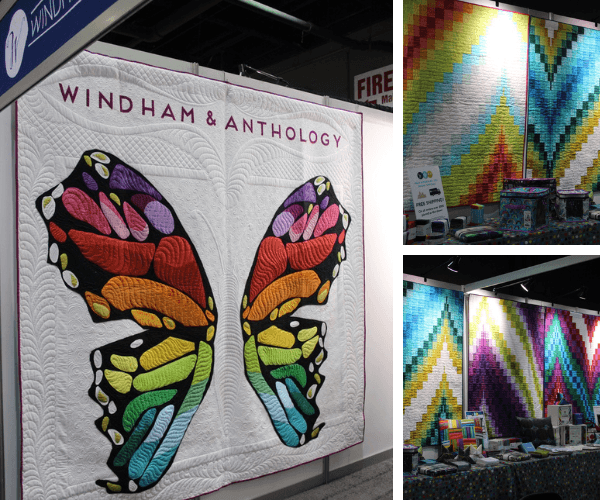 Windham Fabrics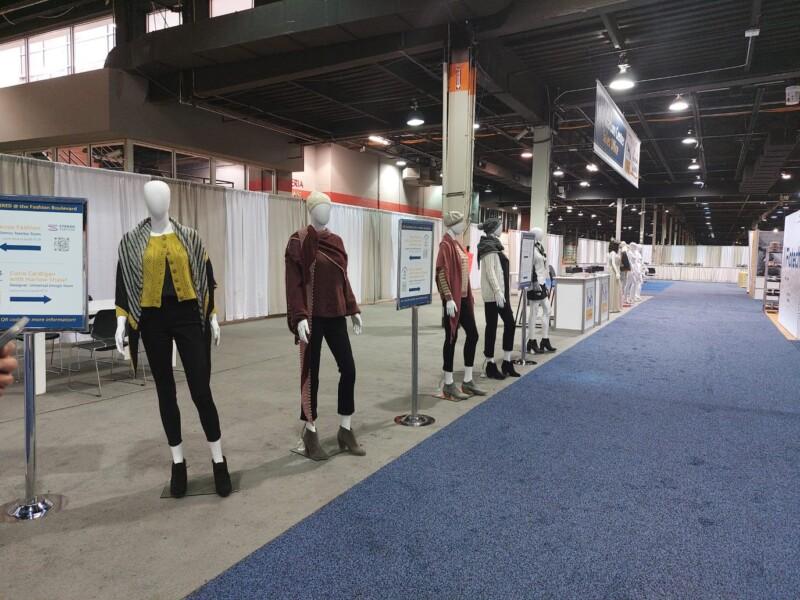 Fashion Alley
The first h+h americas provided a wonderful opportunity to catch up with old friends and establish new connections across the crafting sphere. We hope you enjoyed spending last week with us—and that you checked in to h+h connect this week to access even more sessions, classes, and networking opportunities. If you didn't get a chance to visit us this year, mark your calendars for June 22-24, 2023 to be in Rosemont, Chicago!