Rococo Winifred Sanderson from Hocus Pocus
PaisleyandGlue (Maggie)
C2E2 2022 – Alexandra Lee Studios ©
Maggie Hofmann has been working professionally as a costume cutter/draper for theatre and tv/film for nearly 15 years in the Chicagoland area and is a member of IATSE Local 769. She has freelanced at various theatre throughout the region as well as being a staff draper at several Chicago area theaters and is currently the Head of Costume Technology at DePaul University. Maggie is also a veteran award-winning cosplay maker with 8 years experience creating cosplay costumes for herself and others and is the author of Smocking Secrets (C&T Publishing, 2022). She holds a BA in Drama from UC-Irvine and an MFA in Costume Design from UW-Madison. Her work has been published in several cosplay and theatrical magazines and has been featured on websites such as CosplayCentral and marvel.com. She creates educational maker content online under the name PaisleyandGlue on all social media accounts.
Makers name: Maggie Hofmann
Rococo Winifred Sanderson is an original redesign of the classic costume from the movie Hocus Pocus imagining the character set in a late 18th century robe a la polonaise. While creative license was taken with the historical time period, the costume was patterned and constructed with couture costume techniques and is custom fit to the maker's measurements, including all the underpinnings and understructures. The wig was also created with a custom hairline and internal Fosshape structure to support the accessories.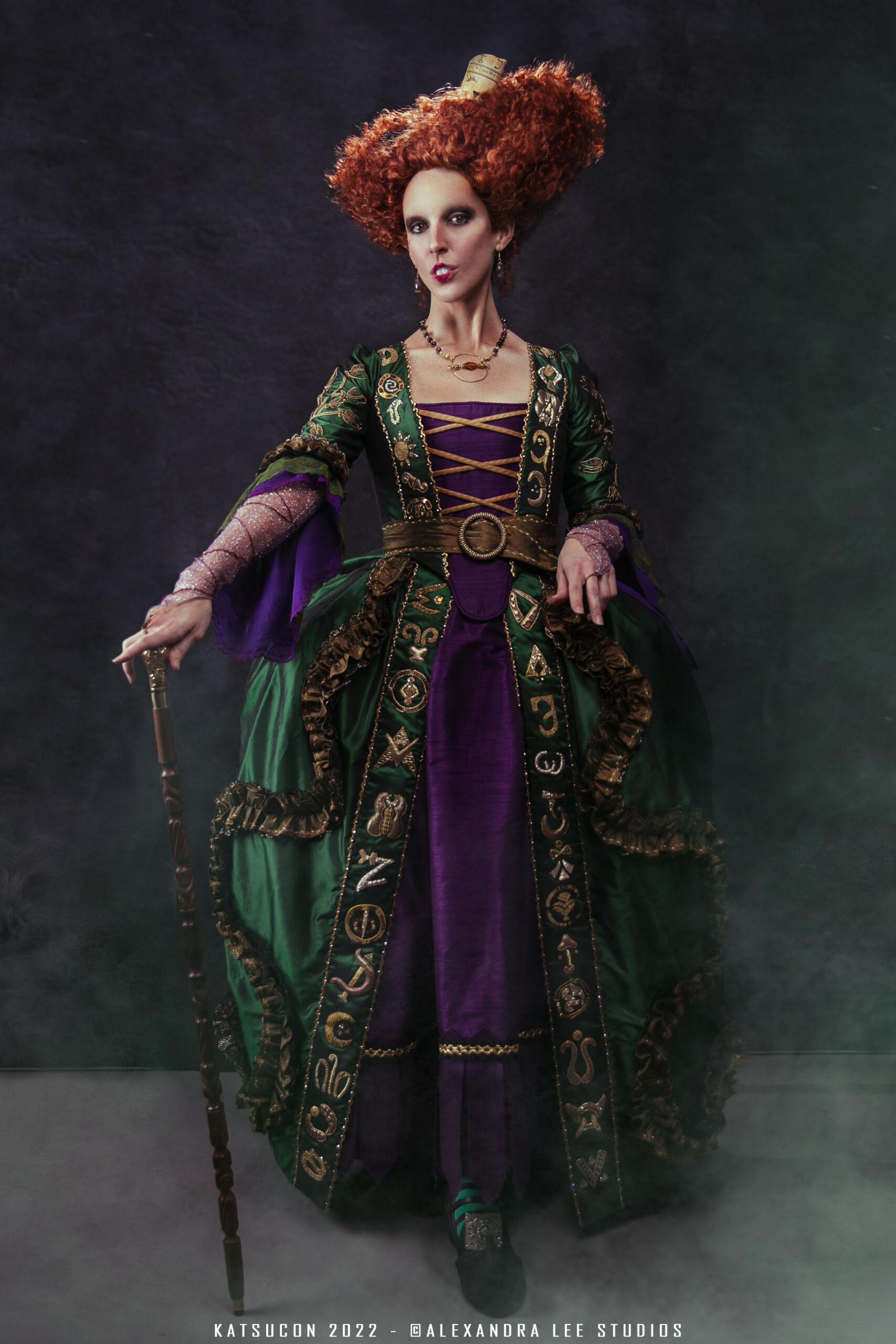 KATSUCON 2022 – Alexandra Lee Studios ©