Things to do in Rosemont, IL: Entertainment & Culture
Entertainment and Culture: the best Rosemont, IL has to offer!
In our previous Things to Do blog, we discussed the very best places to eat and drink in Rosemont, Illinois. The beauty of h+h americas' chosen location—the Donald E. Stephens Convention Center—is that it lies in the center of everything in Rosemont. Aside from the copious number of restaurants, pubs, and bars, Rosemont also offers lots of shopping, entertainment, and fun recreational activities.  
ENTERTAINMENT & CULTURE
Rosemont offers a bevy of entertaining diversions after a long, productive day at h+h americas. Whether you love comedy, high-flying adventure, old school gaming or a night at the lanes, there's plenty of fun ways to unwind. You'll find that many of the below recommendations are situated within the Parkway Bank Park Entertainment District, making it easy to plan a night of dinner and entertainment without having to travel too far.
Open until 1:00 am on the weekends, Dave & Busters is part sports bar, part arcade, with a dash of dinner and drinks thrown in to ramp up the fun. Dave & Busters is a short 4-minute car ride from the convention center and has classic arcade games, a billiards room, and new virtual reality experiences.
If you love to laugh, don't miss a trip to Zanies. The stand up comedy shows are usually about an hour and a half, making it a great after dinner excursion. Zanies was a first stop for many comedians with long and storied careers, featuring artists such as Gilbert Gottfried, Richard Lewis, Jerry Seinfeld, Jay Leno, and Tim Allen.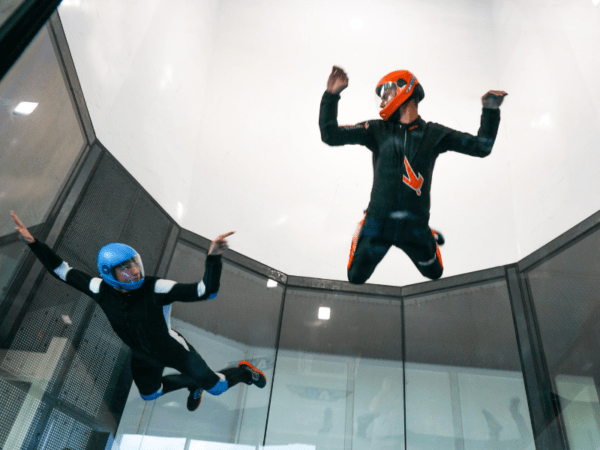 Have you ever wanted the sensation of skydiving without the sheer terror of jumping out a plane 10,000 feet in the air? iFLY has you covered. Their indoor skydiving facility is located in the Parkway Bank Park Entertainment District and gives adventurers the sensation of plummeting through the air, all from the comfort of their indoor wind tunnel. The whole experience lasts approximately two hours, from check in to training to flight time, so plan accordingly. You can "book a flight" here.  
A staple in the Parkway Bank Park Entertainment District for ten years, Kings Dining & Entertainment boasts a classic night of wholesome fun: bowling! Open late on the weekends, Kings is a great venue for groups looking to have fun together. There is also a dinner & drinks menu for those looking to have a casual meal with their bowling buddies. Be sure to check out their running promotions if you plan to go—Kings frequently offers all-you-can-play nights on the weekends.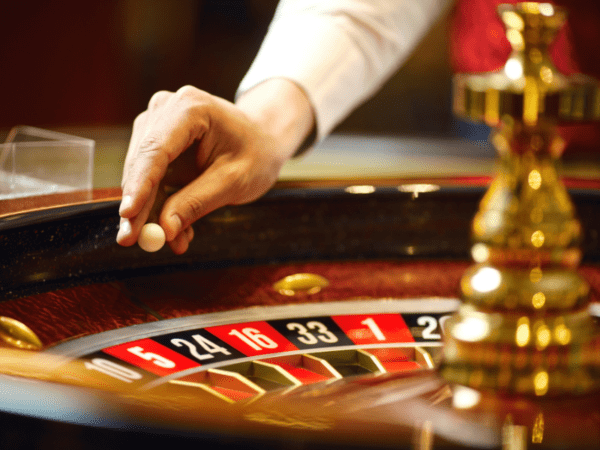 If gambling is your game, the Rivers Casino is a short 5-minute car ride from the convention center. Offering slots, table games, and sports betting, Rivers Casino also has dining and bar facilities as well as entertainment acts. See their list of upcoming events here. 
A quick 3-minute ride from the convention center, Axeclusive features "dedicated Axeperts" who can teach visitors how to successfully launch an axe at a bull's eye. Axeclusive caters to groups, so book ahead of time with parties up to 25 people—it's a fantastic opportunity to forge lifelong relationships with some of the contacts you've met at h+h! Axeclusive also has a list of 20+ immersive virtual reality games! Reservations are required, so be sure to book your time here. 
June should be a beautiful time in Rosemont, Illinois. Summer will have just started, promising warm, dry weather—AKA perfect baseball weather. The Parkway Bank Sports Complex's outdoor ballpark should be the scene of both youth and adult softball and baseball games. Private lessons and batting cages are also available to the public—check out their schedule as it's updated here.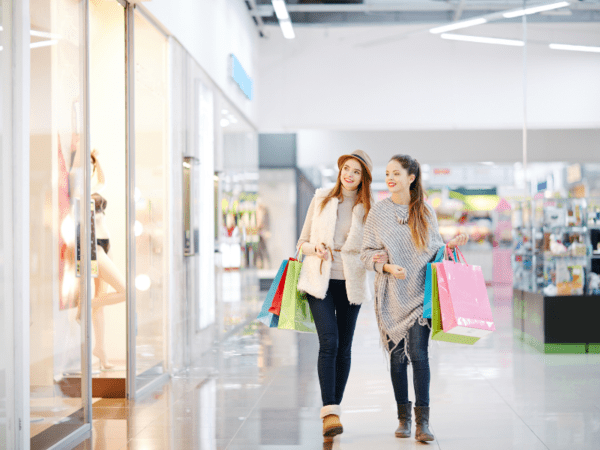 From the Donald E. Stephens Convention Center it's a quick 3-minute drive (or a 14-minute walk) to the Fashion Outlets of Chicago, where shoppers can enjoy browsing upscale, high-end designers like Gucci, Giorgio Armani, Brunello Cucinelli, Burberry, Prada, and more, all with up to 75% off regular retail prices. There are more than 130 stores inside the two floors at Fashion Outlets of Chicago. Because its location is so convenient to Chicago O'Hare International, the Outlets also offers unique concierge services to travelers, boarding pass printing and luggage storage. 
We hope you're planning for fun adventures during your visit to h+h americas! What better way to bond with new colleagues than with a little axe throwing or faux skydiving?