h+h cologne 2023 wrapped last week boasting impressive results for the international crafting industry. As h+h cologne always precedes h+h americas, we like to take a look at the show overseas in anticipation of our show stateside. 
From March 30th to April 2nd, 2023, h+h cologne hosted 280 crafting companies from more than 40 countries across the globe. More than 12,000 trade show attendees gathered under the motto "Be Creative. Be Unique." The theme promoted the idea that craft businesses can optimize their potential by leaning into the qualities that make them unique, that individual creativity is part of what drives innovation in our industry, and that creating a distinctive, singular story for your business is the antidote to blights like the fast fashion industry.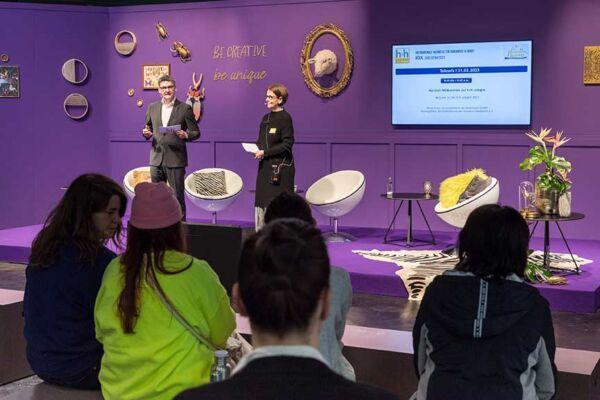 Hedi Ehlen, Chief Operating Officer of Initiative Handarbeit:
"Experiencing innovations and creativity together is vital for both the exhibitors and the visitors… All of the people we talked to have emphasised the fact that the personal exchange is indispensable. This is why we are delighted that h+h cologne attracted such a convincing number of guests this year."
Below, enjoy some highlights of h+h cologne 2023. We hope these peeks into the cologne show will inspire excitement for h+h americas in June. Don't forget to secure your travel and accommodations, and register here!
Woolinale – 1st International Yarn Bombing Festival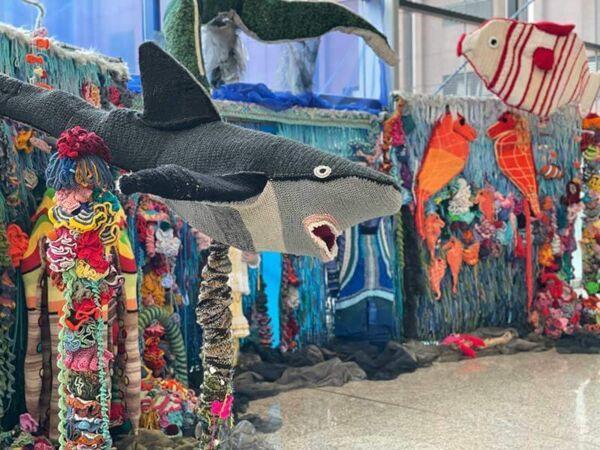 Yarnbombing artists from around the world displayed their handcrafted works of art at the first international yarn bombing festival, Woolinale. Held at the South Entrance of h+h cologne, the indoor and outdoor gallery featured knitting, crochet, microcrochet, weaving, and more.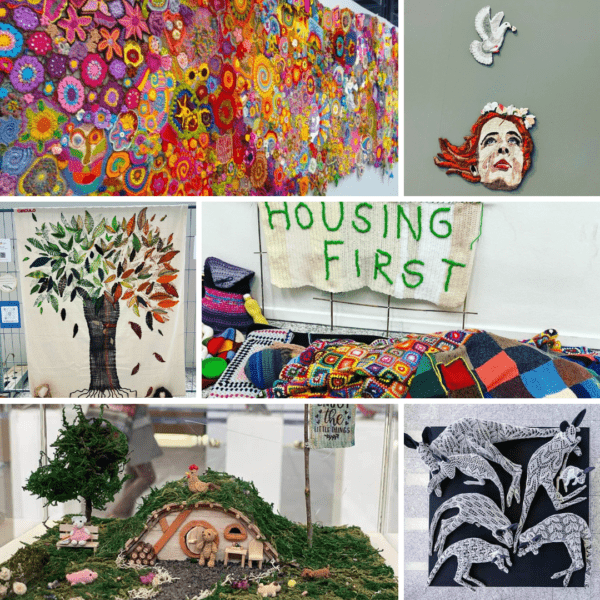 A community project called "Peace" united Woolinale crafters in a singular mission: to handcraft peace signs, which were displayed at the entrance.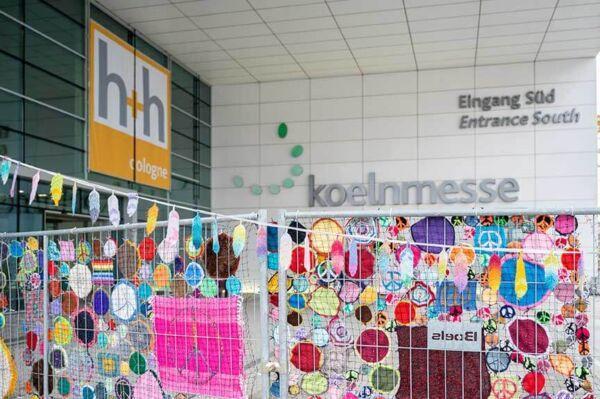 Talksofa, Interactive Workshops + Informative Sessions
h+h cologne 2023 offered lots of engaging and interactive events for trade show attendees. Talksofa returned this year to converse on topics such as the rise of slow fashion, how to inspire the next generation of seamstresses, trends to look out for in the coming months, and much more.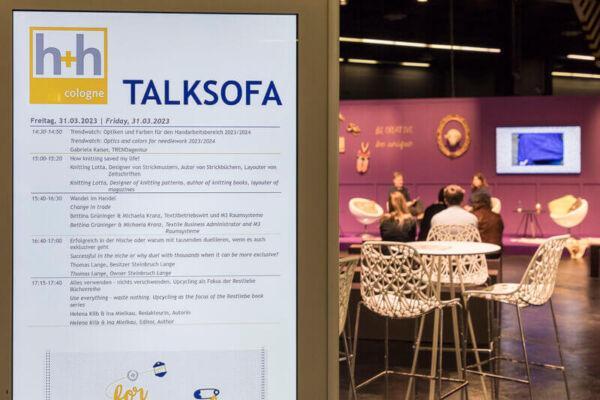 h+h cologne also engaged with attendees with live workshops, who learned the ins and outs of knitting, sewing a reversible bag, embellishing clothing with embroidery, wooden ring weaving, floral drawing, and more.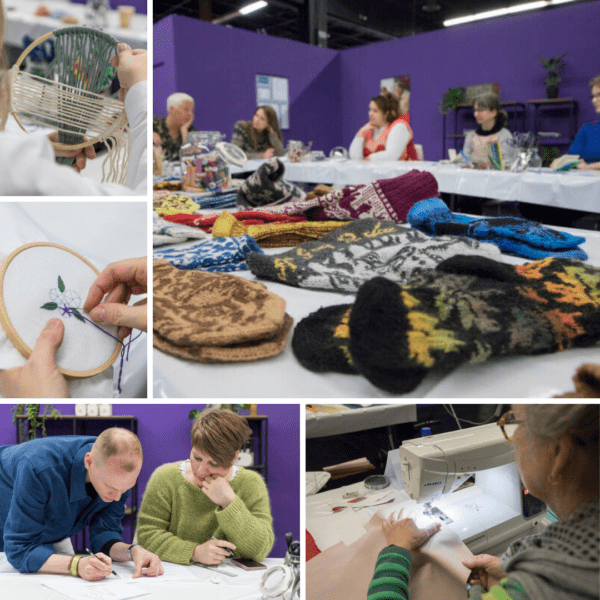 Fun Exhibitor Booths + A Fabulous Fashion Show
Of course, no h+h show is complete without a look at the incredible exhibitor booths. h+h americas will feature several brands that were present at h+h cologne this year, so consider this a sneak peek at what you can expect in June!
The Fashion Show at h+h cologne occurs daily to allow for as many people as possible to attend and enjoy. The pieces on the runway offer attendees a sneak peek at coming trends in the handicrafts world from the brands they know and trust.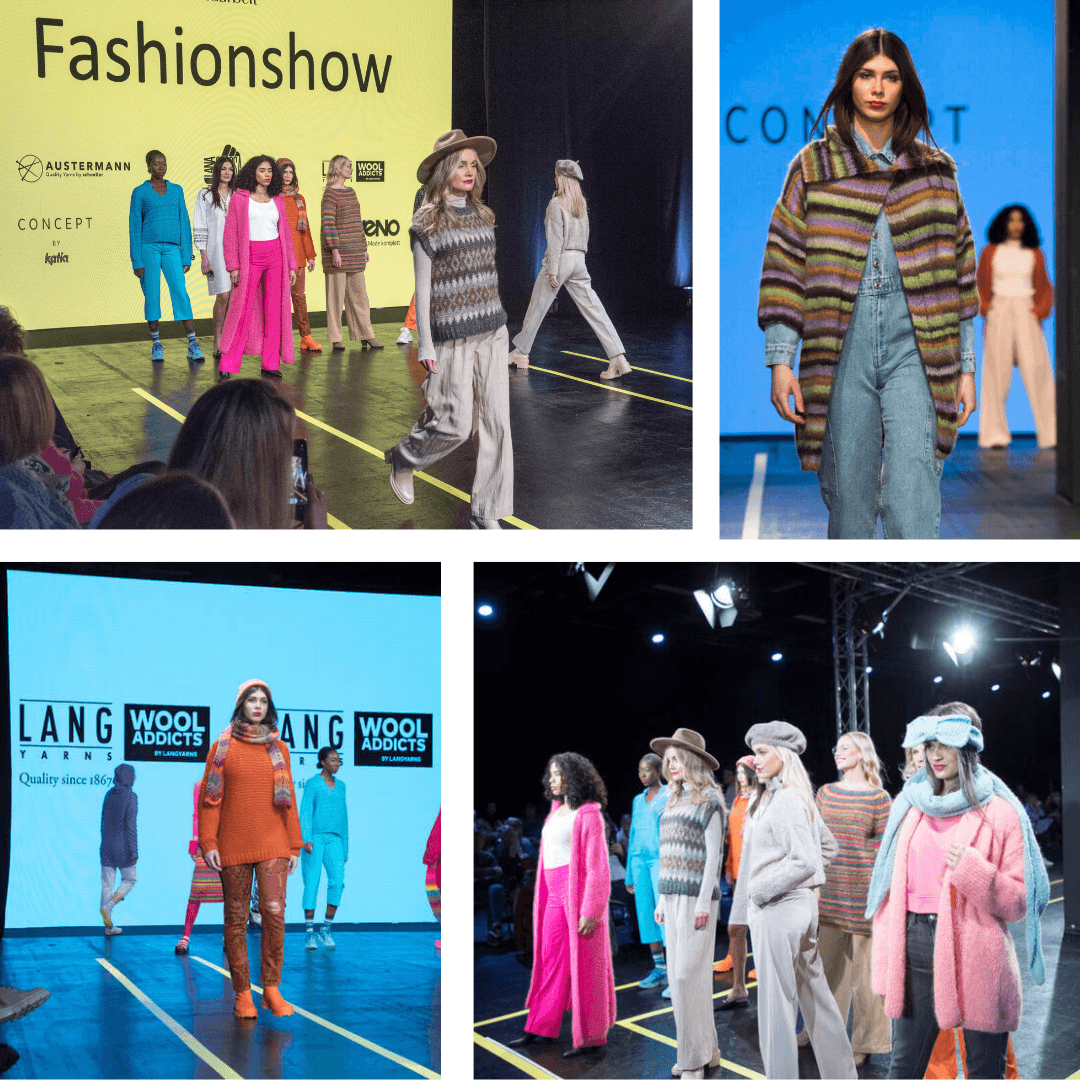 We hope you enjoyed this peek at our sister show, h+h cologne 2023! Don't forget to register for h+h americas. We've gathered more than 200 companies from 20 nations, and our exhibitor list keeps growing. Check out our confirmed roster of exhibitors and don't miss us in Chicago June 21-23, 2023!