How to Attend Live Events During a Pandemic
Living in uncertain times demands strategic planning. Life continues despite the ongoing pandemic, and h+h americas will land in Rosemont, IL, in June 2022, prepared to host a crafty community eager to reconnect with one another. It's possible (and incredibly beneficial and essential!) to attend live events during the pandemic—it just requires a little planning and foresight.
Be Prepared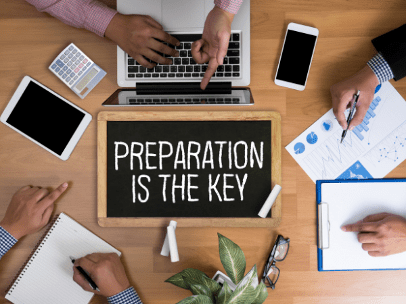 Most live, in-person events now require proof of vaccination and/or a recent COVID-19 test result. You may even want to pack a rapid test, just in case. Make sure you have physical and digital copies of these documents as you prepare to travel. We also recommend bringing a supply of N95 or KN95 masks to wear while you're traveling and traversing the convention center. Consider making a checklist:
Photo ID

COVID-19 vaccination card

COVID-19 test results

COVID-19 rapid test

N95 / KN95 masks
Make Reservations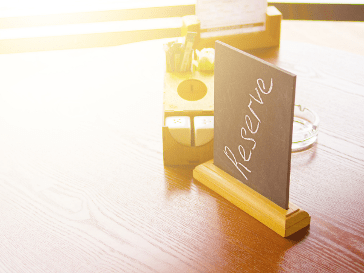 We highly recommend making all your reservations ahead of time. Given the precarity of the pandemic, most if not all reservations are refundable—including ours. If you determine that you can't attend the show before March 21, 2022, you have the option of receiving a full refund.
h+h americas has connected with five hotels to guarantee attendees and exhibitors rooms. You can see the full list here. Remember to ask for cancellation policies as you make your reservations.
We have also partnered with United Airlines to secure discounted rates for travelers to h+h americas. Again, remember to double-check their cancellation policies and deadlines. You can find information on the United Airlines discounted rates here.
Plan Your Visit
We know part of the fun of attending a convention is the process of discovery. However, consider choosing your restaurant and/or entertainment venues ahead of time. It's an excellent way to gauge which venues will be open, and an excellent way to secure your meals and entertainment. There's nothing more frustrating after a long day of interactions and walking 12,000 steps at a convention than not having a place to eat! We've created a list of Entertainment + Culture venues as well as a list of Restaurants + Pubs.
Stay Informed
Finally, continue to stay informed as the convention date draws nearer. Make sure to check your travel plans against any recent updates from airlines and railways, depending on how you're traveling. Keep a list of your reservations—travel, lodgings, entertainment, and dining—and set calendar reminders for yourself to check in as June approaches. Protocols change every day, restaurants may close or amend their hours, so it's always good to check in to ensure services will continue uninterrupted.
h+h americas has instituted health protocols guided by the World Health Organization, the Centers for Disease Control and Prevention, and our local Cook County to conduct a safe convention for everyone. It's impossible to predict the ebb and flow of the coronavirus, but we continue to update our Health Protocols page to provide you with the most up-to-date information. It includes information about the rules governing the different areas of the convention center and what to expect while attending h+h americas.
As always, you can also read our Exhibitor FAQs and COVID FAQs for more information. We continue to update those documents as well. Our goal is to conduct a safe, informative, and most of all fun event for our crafty community—we can't wait to see you in June!