h+h americas 2023 is just a few weeks away. If you haven't registered yet or booked your travel, now is the time!
Looking for fun things to do once you've landed in Rosemont, IL? There are plenty of local restaurants, shops, and fun summer activities to explore when you aren't at the h+h americas trade fair. Check out our previous lists of local bars and restaurants and shopping, entertainment, and recreational activities.
With h+h americas celebrating its sophomore year, we've added even more fun activities for attendees to the show. Let's dig into some of the exciting events lined up for 2023!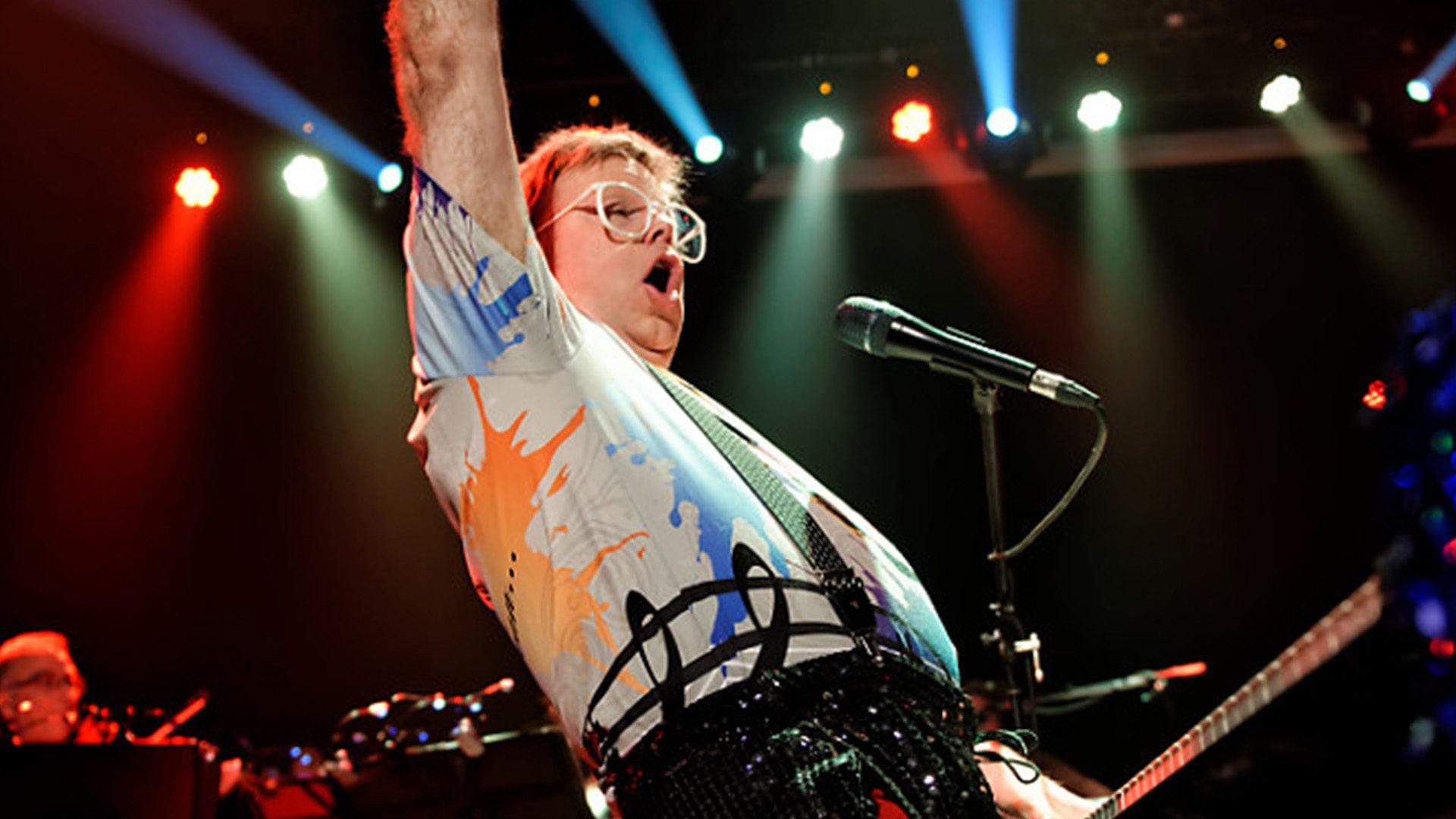 The Parkway Bank Park Entertainment District has loads of fun outdoor events. You can eat, drink, bowl, attend a comedy show, and a lot more. But Rockin' in the Park is probably the most entertaining feature of the outdoor arena. Every summer the park hosts free, near-nightly events featuring musical acts, wine festivals, dance classes, and other communal activities.
On Wednesday, June 21, from 6:30 – 7:30 pm,  the PowHerHouse Fitness Team is hosting PowHerHouse Fitness in the Park, a free exercise class series. Designed for all fitness levels, the workouts included low impact, HIIT, cardio kickboxing, and restorative classes. If hitting the hotel gym seems like a boring proposition, this is a great alternative!
On Thursday, June 22, from 7:00 – 10:00 pm, Elton Rohn performs for Rockin' in the Park. Performer Ron Camilleri recreates the experience of attending a 1970s Elton John concert, and there's a musical fireworks show after the concert.
Friday, June 23, from 7:00 – 10:00 pm is a night for millennials and '70s babies. It's Rockin' in the Park Boy Band Night  & Dancing Queen, featuring acts inspired by *NSYNC, Backstreet Boys, New Kids on the Block, Boys 2 Men, One Direction and more, as well as a recreation of the ABBA experience known as Dancing Queen.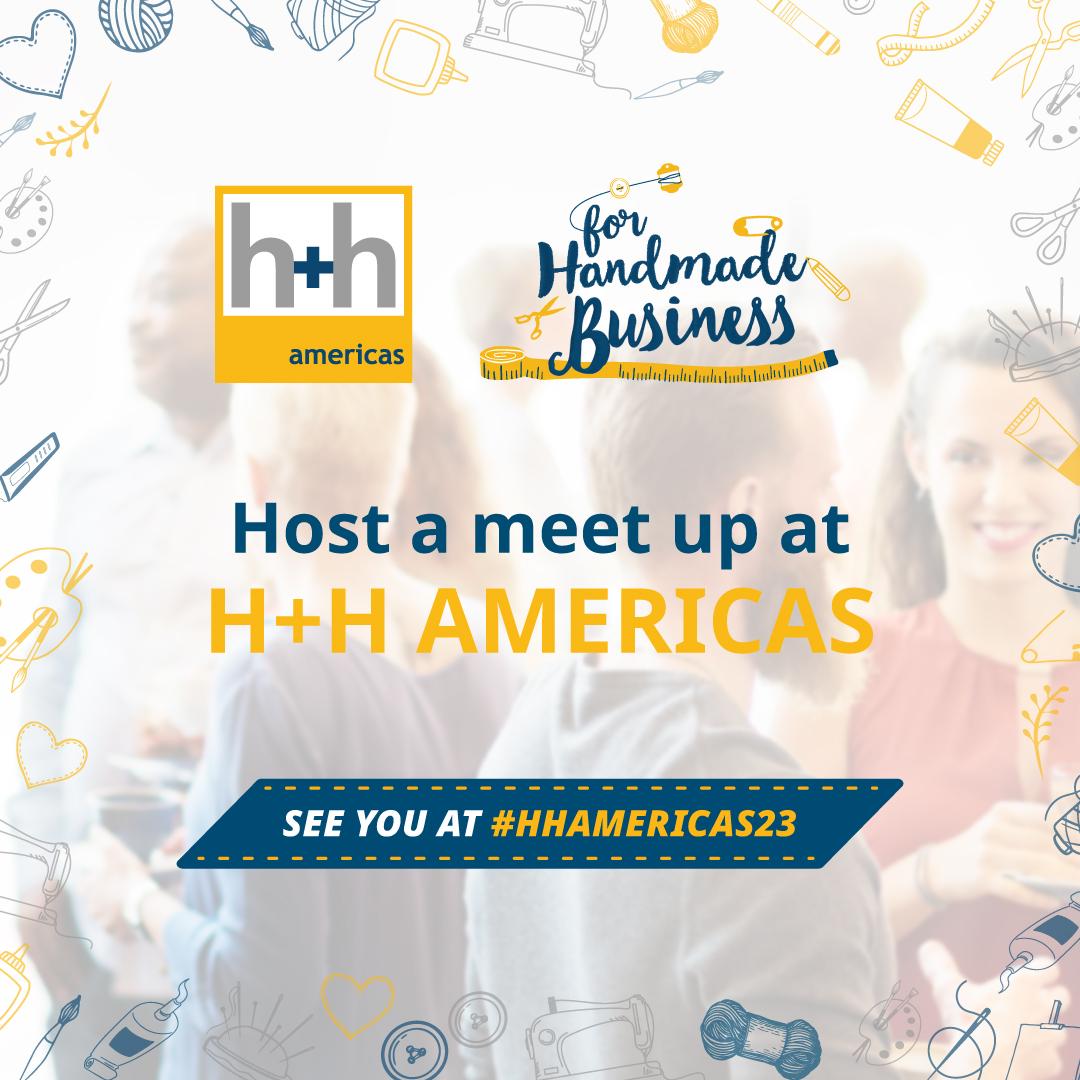 We're always exploring new avenues of connecting our community. For 2023, we created a diverse meet up schedule of events to help attendees and exhibitors forge connections and enrich their experience at h+h americas. From a fiber business collective meetup to a retailer and designers meetup to several book signings and guild meetings, there are various opportunities to gather with your fellow makers and crafters and get the most out of networking at h+h americas. 
Explore the full meet up schedule.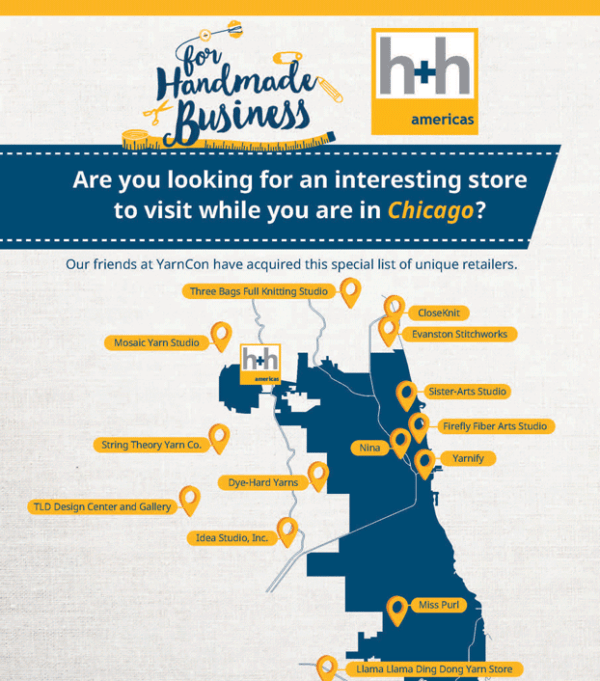 There are so many fabulous local yarn stores (LYSs) around the Chicago area. Our friends at YarnCon created a handy map and reference list of Chicagoland retailers to make it easy to go on a self-guided tour. 
Download the Yarn Store Tour Guide.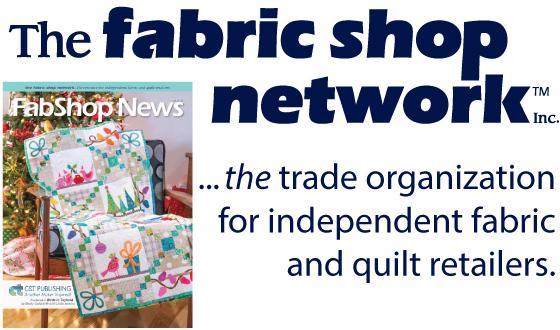 Quilters and sewists might enjoy our Fabric, Sewing, and Quilt self-guided tour, courtesy of The Fabric Shop Network. They're curated a list of 15 fantastic shops, all located within an hour of Chicago.
Download the Fabric, Sewing & Quilt Store Tour.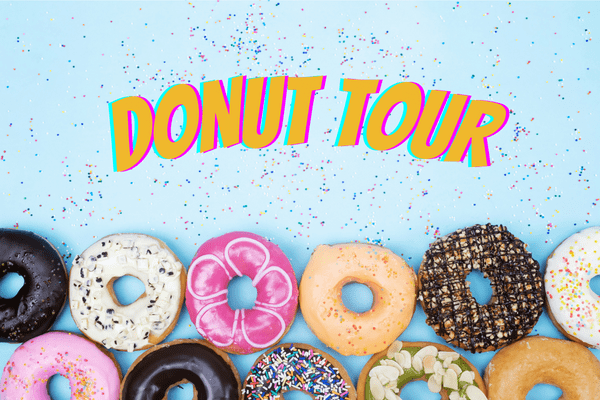 Did you know that Chicago is a donut town? It may have closed in 2022, but Chicagoans will never forget Dinkel's. The local donut shop opened in 1922, and when it closed 100 years later locals mourned the loss of one of their time-honored traditions.
But the love of fried dough sweetened with frosting, fillings, and all manner of toppings continues in a town with dozens of donut shops. We created a list of some of our favorites so h+h americas attendees can take a self-guided tour and satiate their sweet tooth all at once.
Download the Donut Store Tour. 
We hope you're as excited as we are for h+h americas 2023. Let us know if you have a favorite Chicagoland activity or excursion you'd like us to add to our list for next year!